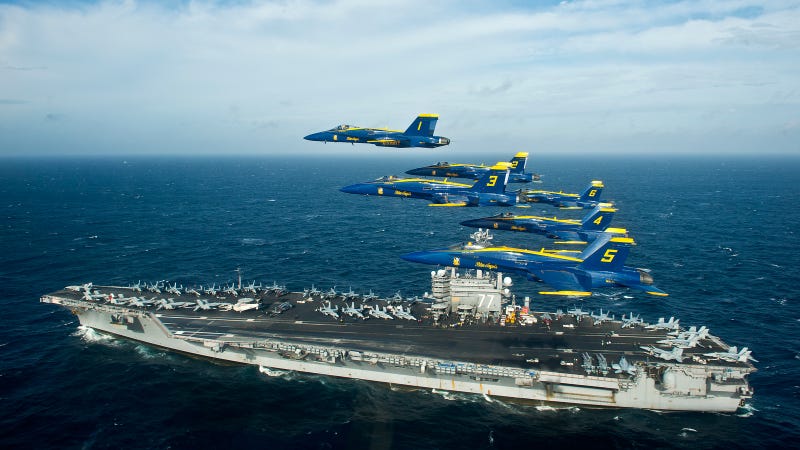 Imagine that: Just spend your days flying at the speed of sound, going from one corner of the world to another, and pulling up all sort of acrobatic stunts. Impressive photo of the squadron flying in Delta Formation over the carrier USS George H.W. Bush off the Florida coast near Mayport Naval Station.
U.S. Navy photo by Mass Communication Specialist 1st Class Terrence Siren
---
SPLOID is a new blog about awesome stuff. Join us in Facebook.