It's been 14 years since Philip Ridley's acclaimed The Passion of Darkly Noon. Now he's back and directing Jim Sturgess, from Across The Universe, through demon street fights in London in Heartless. Behold new footage, featuring Doctor Who's Mickey Smith.
The film, which has only been screened at a few film festival's last year stars Sturgess as a birth-marked, antisocial hero named Jamie, who sees evil in the faces of hooded hoodlums. After they murder Jaimie's mum, he takes his revenge against the demonic army, gun in hand. Also in the film, and hosting the behind-the-scenes look below, is Noel Clarke (Mickey from Doctor Who), plus Eddie Marsan and Clémence Poésy from Harry Potter. We're dying to catch a screening in the US.
Here's the official syopsis:
When his [Jamie's] mother is viciously murdered, the media reports it's by a hoodie wearing a devil mask. But Jamie soon realizes the thugs aren't wearing disguises at all; they really are demons and hell on earth is beginning to plague the capital city. Yet all is not what it seems in enfant terrible Ridley's unique horror fantasy landscape ingeniously informed by the current climate of fear running through every strata of modern society.
Twitch called this film, "typically gorgeous, an effortless blend of haunting urban decay and eerily beautiful found compositions. But it quickly becomes apparent this is a new Ridley – the lush, baroque surrealism of his previous films is still partly in effect but far more reflective, with much less of the over-emotional melodrama that plagued the end of Passion."
G/O Media may get a commission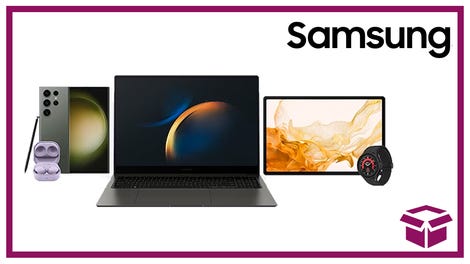 24 hour deals
Discover Samsung - Daily Deal
And Dread Central praised Sturgess' and Noel Clarke's acting in the film, while giving it 4 and a half knives.
The picture is getting a wider release in the UK on Feb. 26th, and we'll be sure to let everyone know when it comes out Stateside. Plus we'd all better start taking note of Sturgess' work, if the wild rumors about him taking on the role of Spider-Man prove to be true, though we doubt they will.