When you have Microsoft's VP of LIVE, Software and Services for Interactive Entertainment Business John Schappert in front of you, you can't not ask whatever happened to the long-lost Live Anywhere service. So we did.
I set the stage by talking about all of Xbox's features since the New Xbox Experience that go way beyond the system itself—the stage is totally primed for Live Anywhere, which we saw a couple years ago. Where is it?
"It's all right there. We're with you. That remains our vision. Right now though, what remains our number one priority, that's our box in the living room, so we're going to continue to push that hard." He brought up all the stuff going on with Games for Windows Live, pointing out that "we do PC and Xbox connectivity happening, and we don't have the mobile phone just yet. There's nothing to announce now, but we still live the dream."
G/O Media may get a commission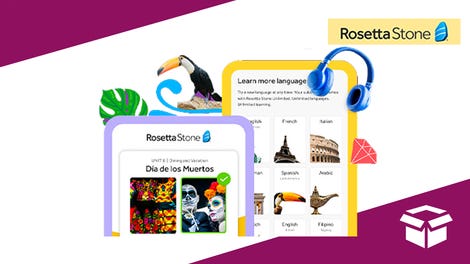 Extra 20% off
Rosetta Stone Lifetime Subscription - All Languages
"When I hear 'Live Anywhere' our vision for Live Anywhere is to be able to access the LIve services from any device that we have: our PC, our mobile phone, our Xbox. We've got some of that functionality on the PC now, we don't have it all. But we don't have a mobile client right now."
Mark asked if Live Anywhere would be some big thing that would "launch" or be something else, more like a smaller chunk like Netflix or Last.fm. Schappert reslied, "I think you'll see it unrolled piece by piece as you're seeing that right now. It's just the evolution of the Live service."
Okay, so we're not any closer to when we'll see Live Anywhere, but at least we know they haven't forgotten about it, taking care of this year's annual update. We'll see you next year. [Giz@E3]