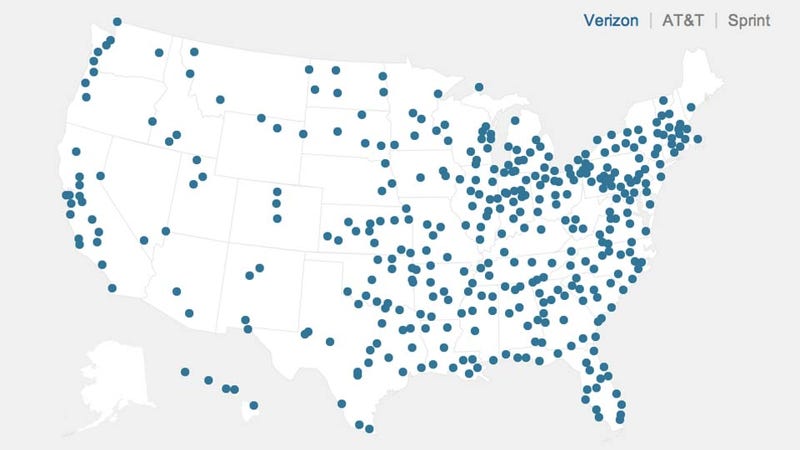 LTE is the best 4G, and the only one that should really be able to call itself "Four Gee." (Even if none of the 4Gs are real 4G.) But where can you actually get it in America? The answer is... not many places—unless you're on Verizon.
Slow LTE buildout isn't news. Neither is LTE in general, for that matter. But with everyone muttering about the iPhone 5 having it, it's probably worth a quick glance at where it's actually available, before letting your idiot brother sign up for a wickad fast iPhone, knowing he won't get the speed increase for quite a while, maybe not before his contract is up. CNNMoney did everyone a solid by making an interactive map of Verizon, Sprint, and AT&T (Other regional carriers also have LTE.)
That's the Verizon map up above, and you can see AT&T's and Sprint's decidedly less filled out maps over at CNNMoney.
So, there you go. Nationwide LTE coverage—only not so nationwide. [CNNMoney]