After The Avengers made another $100 million at the box office this weekend, a sequel is simply a matter of time. And it sounds like Joss Whedon has a definite idea about whom he wants to add to the team... and it isn't another dude!
Plus Christopher Nolan talks the challenges of making his third Batman movie. Check out The Amazing Spider-Man's viral campaign and get the lowdown on the Lizard. Fringe's showrunners give some major hints about the final season. Lance Henrickson is convinced his old TV show Millennium is coming back as a movie.
Plus lots more hints for Falling Skies, True Blood, Game of Thrones, The Walking Dead, and the CW's newest genre shows.
Spoilers from here on out!
Top image from The Dark Knight Rises.
The Dark Knight Rises
Director Christopher Nolan discusses the particular challenges of wrapping up his Batman trilogy:
"We feel a tremendous challenge and responsibility to finish our story. We have to give the audiences something they haven't seen before, but also fulfill their expectations of what they enjoyed in the first two films. That's the tricky balance. With a sequel there is always the challenge of trying to meet or indeed exceed expectations. And some of those are based on the size, scale and world of the film. We traveled to many different places because we wanted to give it a broader canvas."
G/O Media may get a commission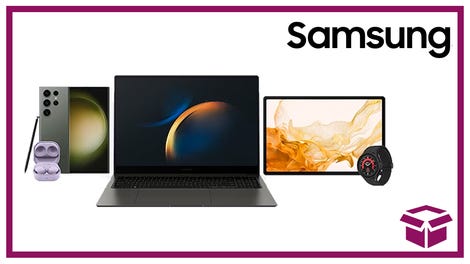 24 hour deals
Discover Samsung - Daily Deal
[Total Film Magazine via Comic Book Movie]
---
The Avengers
When asked which character he would like to add in the now guaranteed sequel, writer-director Joss Whedon pointedly drew attention to how many men are on the team relative to the only woman (or two women, if you want to count Cobie Smulders as Maria Hill). And suggested he'd like to redress the gender balance a bit. Black Widow actress Scarlett Johansson voiced strong approval of this proposal, and I'd say there's a very good chance we will see one of Marvel's main female superheroes — in terms of Avengers history, the leading candidates would probably be The Wasp, Ms. Marvel, or Scarlet Witch, who can appear so long as there's no mention of the X-Men side of her character — appear in the sequel. There's a lot more at the link, including an interesting discussion among the Avengers cast about female-led action movies. [EW]
---
The Amazing Spider-Man
Here's a video featuring the movie's main villain the Lizard, as played by Rhys Ifans.

Speaking of Ifans, he plays his human alter ego Dr. Curt Connors in this viral video from the movie's Oscorp Industries tie-in site.

Here are some more photos from the viral champaign. [My Spill]
---
Brave
Here's a Mother's Day themed promo for Pixar's Scottish fantasy. [The Movie Box]

---
The Last Voyage of the Demeter
Neil Marshall, whose directorial credits include batshit awesome stuff like The Descent, Doomsday, and the upcoming Battle of Blackwater episode of Game of Thrones, is reportedly now attached to direct this movie based on Bram Stoker's Dracula. As you might be able to guess, the movie focuses on the section of Dracula in which the vampire travels to England on baord the ship Demeter, and he kills the entire crew along the way. Screenwriter Bragi Schut's script reportedly takes an Alien-like approach to the material, telling the story from the perspective of the Russian crew as Dracula lurks in the shadows and hunts them down. [Heat Vision]
---
Millennium
Star Lance Henrickson says he really thinks there will be a movie version of X-Files creator Cris Carter long canceled show:
"I think it's going to happen. I really do... There's a big push on right now and there's a lot of crazy people involved in it. They've written a book with interviews with everybody that was on the show including [Frank] Spotnitz and me...It's crazy that you wouldn't give it a shot. It doesn't have to be a $30 million movie either. There's a lot of fans out there in 65 countries. I can't go into any other country without them wondering when the movie is going to be made."
He also suggests the time is actually better now for the Millennium concept than it was when the show was actually on the air:
"Ever since 9/11, the world has changed so radically. If 'Millennium' was made today with those characters, it would be a far more interesting show than the limited palette they had with serial killers. I love the idea of a non-judgemental character like Frank Black was... He wanted to know why and how all these things happened, but he knew that judging someone for what they've done would just get in the way of finding out things. Imagine that kind of morality and focus, like a master chess player. There's beads on a string and suddenly you've got a necklace. He knew how to do it. It would be much more interesting now than it was then.

"When you trap a guy like Frank Black, who has that kind of imagination and you put him in a world like Bulgaria where everything is in Cyrillic and he can't communicate actively with a lot of people, he has to do it in another way. I've thought of how it could be done. You just keep moving the pressure in on him about this kind of terrorist stuff. A terrorist plot. The pressure keeps building and building and building until you realize that that pressure gave him all the answers he needed. You would be gasping for air to wonder what is going to happen to this guy."
---
Wool
20th Century Fox is reportedly close to acquiring the rights to Hal Howey's self-published e-book Wool. The book has been compared quite a bit to Fifty Shades of Grey, presumably because of the massive grassroots internet response and not because of similarly, uh, unique content. Anyway, here's the synopsis:
Wool is about a dystopian future where the last inhabitants on earth band together in safe bunkers called silos. No one is allowed outside until a secret is discovered that could change the course of humanity, as well as reveal its devastating past.
[Deadline]
---
Untitled Apocalyptic Thriller
It's Always Sunny in Philadelphia star Danny DeVito reveals he just finished directing an apolayptic movie:
"I was truly excited about getting behind the camera on this one. It is my first foray into the thriller genre and I've enjoyed the challenge of making an 89 minute edge-of-your-seater...The film revolves around a wounded cop, a wounded murderer and a sultry nurse. The three are thrust together, as war rages outside the only possible safe house, an abandoned City Hospital. With no doctors and only a few poor decrepit souls as witnesses, it becomes a rats' maze as the antagonistic trio get separated, and we find out the real reason they are there."
---
Fringe
Showrunner Joel Wyman gives some major hints about where the fifth and final season is headed:
Well, let's say that basically 2036 is extremely important to Season 5. It's crucial, but having said that, everything that you have seen in Fringe from Season 1 all the way to 4 is really, really, really, really important to what's going on in Season 5, and 2036 is part of that. It's a 13-episode sprint; there's no filler episodes. It answers some very bold questions. It culminates with a very satisfying type of crescendo that really is so important for the fans, that's the biggest thing. That's the only thing that's really important is to make sure that they feel absolutely satiated.
He and fellow showrunner Jeff Pinkner also discuss just why Olivia survived and whether she is safe now:
Pinkner: Part of the answer to your question is yes, Olivia healed because of all the cortexiphan. At the end of Season 4, as Walter said on the screen, because of the wildly activated cortexiphan in her body, this experiment to heal her brain tissue would work. Because that's not constantly the case, because that's just a fleeting condition, absolutely, she could be killed.
Wyman: They don't know if anything is over. So they've been given that warning. I think that it's best to have the audience not know either and be with them in that trepidation of going forward, going, "Well, maybe." That's more like real life, isn't it?
There's plenty more good stuff at the link. [TV Guide]
---
Game of Thrones
Here's an interview with Robb Stark actor Richard Madden.

---
True Blood
Here's a bunch more casting calls for the eleventh episode of the upcoming fifth season. The episode is reportedly called "Finally":
[GONDRY] Mid 30s, slimy and conniving, with slicked back hair, Gondry is a Vampire Security Guard. He has a sort of amused contempt for his assignment. Guest star.
[BERTRAND] A swarthy Frenchman, authoritative, confident, he is the Minister of the European Vampire League. Guest star.
[MURPHY ROLLINS] Mid 50s, a werewolf, strong, a man who speaks his mind, he brings a warning about a new breed of vampires to Alcide and Jackson. Guest star.
[TEEN-GIRL VAMPIRE] This teenage girl vampire with a ravenous, feral, just plain evil look about her. Co-star.
[ANGRY FAERIE] This angry faerie gets into an argument with the Belligerent Faerie and the Pissed Off Faerie in a faerie free-for-all. Co-star.
[AUTHORTY GUARD #1, #2] These rough Authority Guards at the prison help keep order. Co-star.
[BIKER VAMP] This newly formed vampire with a feral, ravaneous, evil look is traveling around with the Teen-Girl Vamp and the Businessman Vamp. No lines, 2 scenes. (40)
[BUSINESSMAN VAMP] This businessman vamp with a ravenous, feral, just plain evil look. Co-star.
[FAERIE BOY, FAERIE GIRL] This Faerie boy and girl get all amorous and excited as they pull Jason into their Faerie Club. Co-star.
---
The Walking Dead
Here's a casting call for season three:
[MANUEL] 30 to 40, Hispanic, a working class survivor, he is confident, physically skilled, a leader when necessary, capable and smart. Has a terrific sense of humor where you wouldn't expect one. Recurring.
---
Supernatural
Here's a promo for this Friday's seventh season finale, "Survival of the Fittest."

---
Falling Skies
Here's a bunch of promo art for the second season of TNT's alien invasion drama, which kicks of June 17. There's also an accompanying quote from showrunner Remi Aubuchon below. [EW]
"I think as we get to know our enemy better, we're going to see it's not as black and white as we thought it was. There's much more to it than we ever expected there would be and I think that will be surprising."
Hal Mason actor Drew Roy discusses what's ahead between his character and Maggie:
"The cool thing about Hal and Maggie is that Hal comes from a completely different world and lifestyle than Maggie. We don't even really know that much about Maggie. We know she had cancer, we know she came from Pope's group, but we don't know what all she went through over there, and Maggie has a very dark, interesting past, whereas you have squeaky clean Hal over here who was a lacrosse player in an All-American family, just living what is pretty much the best of the American way. It's not really until they find themselves looking death in the eye and almost seeing the other one be killed that they begin to realize, 'You know, if I had to do this without that other person, that would really, really be tough. Maybe there's more between the two of us than we really know... Could this actually be a great relationship that fuels both of us to be more inclined to be on top of things and really be a fruitful relationship that pushes us both to be better people, better fighters, better soldiers?'"
[Examiner]
---
Arrow
The CW has picked up a bunch of genre shows, most notably their Green Arrow pilot. Here's the official description of the series:
After a violent shipwreck, billionaire playboy Oliver Queen was missing and presumed dead for five years before being discovered alive on a remote island in the Pacific. When he returns home to Starling City, his devoted mother Moira, much-beloved sister Thea, and best friend Tommy welcome him home, but they sense Oliver has been changed by his ordeal on the island. While Oliver hides the truth about the man he's become, he desperately wants to make amends for the actions he took as the boy he was. Most particularly, he seeks reconciliation with his former girlfriend, Laurel Lance. As Oliver reconnects with those closest to him, he secretly creates the persona of Arrow – a vigilante – to right the wrongs of his family, fight the ills of society, and restore Starling City to its former glory. By day, Oliver plays the role of a wealthy, carefree and careless philanderer he used to be – flanked by his devoted chauffeur/bodyguard, John Diggle – while carefully concealing the secret identity he turns to under cover of darkness. However, Laurel's father, Detective Quentin Lance, is determined to arrest the vigilante operating in his city. Meanwhile, Oliver's own mother, Moira, knows much more about the deadly shipwreck than she has let on – and is more ruthless than he could ever imagine.

The series stars Stephen Amell as Oliver Queen, Colin Donnell as Tommy, Katie Cassidy as Laurel Lance, David Ramsey as John Diggle, Willa Holland as Thea Queen, with Susanna Thompson as Moira Queen and Paul Blackthorne as Detective Quentin Lance.
[OCSK]
---
Beauty and the Beast (CW)
The CW also picked up this update of the 1980s Linda Hamilton and Ron Perlman Beauty and the Beast show, this time around starring Smallville's Kristin Kreuk:
Detective Catherine Chandler is a smart, no-nonsense homicide detective. When she was a teenager, Catherine witnessed the murder of her mother at the hands of two gunmen. Catherine would have been killed too, but someone – or something – saved her. No one has ever believed her, but she knows it wasn't an animal that attacked the assassins…it was human. Years have passed, and Catherine is a strong, confident, capable police officer, working alongside her equally talented partner, Tess. While investigating a murder, Catherine discovers a clue that leads her to a handsome doctor named Vincent Keller, who was reportedly killed by enemy fire while serving in Afghanistan in 2002. Catherine learns that Vincent is actually still alive and that it was he who saved her many years before. For mysterious reasons that have forced him to live outside of traditional society, Vincent has been in hiding for the past 10 years to guard his secret – when he is enraged, he becomes a terrifying beast, unable to control his super-strength and heightened senses. Catherine agrees to protect his identity in return for any insight he may have into her mother's murder. Thus begins a complex relationship between Catherine and Vincent, who are powerfully drawn to each other yet understand that their connection is extremely dangerous for both of them.

The series stars Kristin Kreuk ("Smallville," "Chuck") as Catherine, Jay Ryan ("Terra Nova") as Vincent, Max Brown ("The Tudors," "MI-5") as Evan, Nina Lisandrello ("Nurse Jackie") as Tess, Nicole Gale Anderson ("Make It or Break It") as Heather, Austin Basis ("Life Unexpected") as J.T., and Brian White ("The Shield," "The Cabin in the Woods") as Joe.
[OCSK]
---
Additional reporting by Gordon Jackson and Charlie Jane Anders.