Over the past month, submissions for the App Challenge came rolling in, and the five best ideas inspired by BMW's i concept cars have been chosen. Check them out, and check back in the coming months to find out who will win $50,000 in services from Detroit Labs to help bring it to life.
Here's the cream of the app crop — out of hundreds of submissions — each described in the inventors' own words.
Concept #1: "Parking Karma"
Basically, after you park your car while out on the town, you click an "I'm parked" button. At that point, your car's GPS location is stored. You're given a prompt asking if you have a time limit on the space that you'd like to be reminded of, and you can go about your evening.
Later, as you walk out of the movie theater, headed to your car, you check-in to the app by clicking a "return to car" button. This does three things:

Gives a GPS prompt that leads you to your car.
Alerts other app users that parking space has become available.
Lists your space within app with a color code indicating how close you are to vacating space: red when you click "return to car" as you're furthest away, yellow when you are halfway to vehicle, and green when you are within 25 feet of car.

Now, a third party that needs to park approaches venue and needs a space. They click a button within app saying, "I need to park," and based on their GPS location, they see a list of the nearest available "green" spaces (the nearest available spaces that have the best chances of being vacated immediately). User selects spot and they are "attached" to that space. Being attached means spot won't be assigned to others and disappears from available spot list, increasing chances that parking will be seamless.

When space's occupant returns to their car's original GPS position and another person has been attached to space they receive +1 karma point on their profile — a fun touch, as points accumulate over time. Down the line, points could be redeemed for incentives.

Further supporting the karma aspect of the app, you can leave messages directly for users giving or receiving your space. Messages pop up within the app for a space giver as user returns to car. Messages are pre-saved like email signatures and can be something short like: "thanks for improving my day :)" Also, the person giving up a space can send messages to space's new occupant saying something like: "Enjoy the space, elevator is broken in parking structure, take stairs to save time."

-Phil W.
Concept #2: "Trip Planner"
I've had an idea for some time about a trip planner...not just getting from point A to point B, but the most efficient AND cost-effective way of doing so.

I enter my begin point, I enter my end point, I enter my vehicle type, then the app calculates (based on my vehicle and its average MPG) exactly what the most cost-efficient route is, including:

Where my fuel stops should be to ensure that I pay the least possible amount for gas (crowd-sourced pricing, I suppose, like GasBuddy)
How much I should gas up at each fuel stop (for cost-efficiency and weight)

It would integrate with GPS in order to estimate speed and fuel usage and automatically let me know if I need to adjust my speed to ensure that its calculations are correct. It would also, based on this, be able to recalculate en route.

If it could integrate with the car's onboard computer via Bluetooth, it wouldn't necessarily have to estimate everything, but would be even more precise.

This could be a dynamic (smartphone) app or a static website-based app (or a combination of both). It could extend from finding gas to finding charging stations as well.

With all of the calculations and prices, it could theoretically give you a very close estimate to what the actual final cost of your trip would be.

- Curt M.
Concept #3: "Commutalize"
Commutalize is looking to disrupt the daily commute market by offering a platform that will match fellow commuters driving along the same daily route and help arrange a shared commute.

The platform is socially intelligent and matches commuters based not only on daily route, but also based on social interests (anyone interested in singing in the car?).

Commutalize will also help arrange a time and place for a pick up/drop off, settle payments for gas and tolls and offer security features to help build trust between commuters.

Our goal is very simple — we will make the process of sharing a daily commute as fun and ubiquitous as looking up directions in Google map, on your computer, smartphone, tablet and connected car.

- Eugene I.
Concept #4: "I Can Make That"
All creativity begins with a blueprint. Innovation occurs after modifying or improving something that has already been established. "I can make that!" is an app that encourages re-use and recycling by letting users find new uses and projects that can be made for with other materials. By telling the app what materials they already have lying around the house, users can search for projects to undertake, and learn what other materials they need to complete the project, whether it's using an old bicycle to make a pedal-powered generator for camping or parts of an old fence to make a gardening trellis.

More importantly, "I can make that" is a tool for creativity, innovation and sustainability. Who's to say a user may find yet another way to improve upon a project already on the app? "DIY" isn't a term used to describe musty craftwork or home repair — it's a new and fun way of life.

- Sara A.
Concept #5: "myActions"
myActions, "The Social Network for the Planet," has finally made sharing our green actions worthwhile by raising our social status, providing the place to share our passion to live green with others, raising money and awareness for the environmental and conservation causes we care most about and support, and being inspired and inspiring.

Features of myActions:

Easily enter pre-defined or unique actions
Raise money for environmentally oriented non-profits
Earn collector cards — each with a story about an animal or landscape
Points to reach the top of the leader board
Become an "Action Hero"
Share actions on other social networks
Interact with friends and teammates
Inspire others and be inspired

A mobile app would add the ability to:

Use location services to suggest nearby venues
Scan QR codes to fill in action data such as event, establishment, and action
Capture the moment with photos of who and what is being shared
Make it faster and easier to share being green and responsible

- Craig Y.
---
Which app concept measures up to the elegant and efficient innovations of App Challenge partner BMW i? Check back in the coming months to see whose app is developed by Detroit Labs and revealed at the GQ Best Stuff of the Year event.
G/O Media may get a commission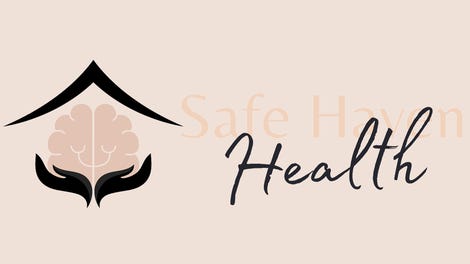 Addiction counseling
Safe Haven Health
---