Mat Honan and matt buchanan speak a completely different language when talking about coffee. They banter about extraction and PH and C02 levels. They brew coffee with specially calibrated Japanese doodads, weighing both beans and water with coke-dealer accuracy.
Deadly Mississippi Tornado Kills More Than 2 Dozen | Extreme Earth
Pointless snobbery? You might think so—until you sample their work. Both of the Mat(t)s have made some of the best coffee I've ever tasted. But who is the bigger coffee nerd? That's a subject of much debate at Gizmodo, where nerdery is the highest honor.
Unfortunately, both contestants refuse to answer; they're both too polite. Fortunately, I am an asshole. And since I am the boss, I'm forcing them to battle for the nerd crown. It's my own personal Reaping, with only two names in the drum. The punishment for losing this game is not death. It's worse: second place. The prize: bragging rights. The judge: YOU.
These be the rules of this here nerdoff: Each competitor has 500 words to make his case. At the end of the post there is a poll where you, the reader, will vote. Your word is law. You decide which nerd reigns supreme.
G/O Media may get a commission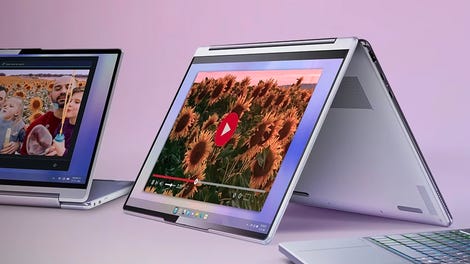 up to 70% off
Lenovo Spring Clearance
Let's begin:
Contestant 1: matt buchanan
Let me tell you a story.
It was May. Muggy. Steamy, really, like a hot cup of coffee. I was about to graduate from college. My dad was visiting me in New York—maybe for the first time ever.
We had been walking around for 15 minutes or so in the West Village. I forget, exactly. He doesn't like walking or warm weather, so he was kind of frothy about it, like a dry crown of foam resting on top of a terrible cappuccino. I'd just started getting into coffee earlier that year. And I had found this place called Joe, at the corner of Waverly and Gay Street, that I really liked. We were nearby, so I suggested we go to there.
There was a line. It was packed like a puck of espresso, tamped way too hard, so the water can't flow properly between the granules. There wasn't any air conditioning. It was hot and stagnant, like the inside of a can of vacuum-sealed, nitrogen-packed, freeze-dried Folgers. But there was freshly ground coffee in the air. I bounced up to the counter, excited that I would get to show my dad actually good coffee, in the way that you're always excited when you think you're about to show your parents you know something they don't. I ordered a cappuccino. So did my dad, even though it was hot and moist outside and my dad was sweating, like a plastic cup of cold-brewed coffee, watered down with half-melted ice.
Coffee was ground and tamped, shots were pulled, milk was steamed, latte art was poured. Two? That'll be $7. I think that's how much it was. I took a sip. I want to say it was pretty good, because I remember waiting for my dad to take a sip too and tell me how he was blownthefuckaway but I forget, exactamundoly. Instead, the words "That's it?" came out of his mouth. They were bitter, like an over-roasted, overextracted shot, pulled carelessly and violently into a crappy paper cup.
You see, a cappuccino is a shot of espresso with six ounces of milk. The way it's supposed to be, more or less. But my dad thought, for $3ish a cup, his beverage should be big and bold, the way all good things in America are, like a giant styrofoam cup of gas station coffee, standing tall and proud and unshakeable, unabashed about the fact it can't fit into your SUV's cupholders.
GOD DAD WHAT THE HELL IS WRONG WITH YOU DON'T YOU KNOW GOOD COFFEE THIS IS THE BEST COFFEE YOU'VE EVER HAD JUST SHUT UP AND DRINK IT AND SAVOR IT AND BE GRATEFUL YOU SPENT A THOUSAND DOLLARS ON A PLANE TICKET TO COME TO NEW YORK JUST TO HAVE THE GREATEST COFFEE EVER IN YOUR LIFE, LIKE A RARE, ORGANIC COFFEE FROM DEEP IN THE JUNGLES OF PANAMA THAT HASN'T BEEN TASTED IN 1000 YEARS, JESUS AMAZEBALLS CHRIST.
And then I never talked to him again.
Contestant 2: Mat Honan
This contest is bullshit. The bottom line is that matt and I are both big coffee nerds. I'm only taking part because my boss forced me. So, vote for matt, he should win. Having said that, here are my bona fides.
For starters, I've been writing about coffee for many years. I wrote the definitive feature story on the Clover.I was the coffee blogger for 7x7 San Francisco's food magazine, where I also judged the city's best coffees. Which doesn't make me an expert, like matt.
(Oh, shoot! Excuse me. Someone has a coffee question on Twitter. Happens a lot. Sorry! You can watch this video while you wait.)
Where were we?
Oh! I was going to say you should ignore the fact that I was a coffee judge at this year's Good Food Awards, along with industry heavyweights like Andrew Barnett, Tony Konecny, Peter Giuliano and Geoff Watts. Honestly, cupping 45 cups of the world's best coffee at once was exhausting! I'm sure you can relate matt?
Because the only way to get to know about coffee is to try a lot of them. And I don't get to try that many coffees. These are almost the only ones I brewed at home last year. And today, Manhattan and Brooklyn have nearly as many coffees for sale as my local grocery. So I bet matt gets to taste plenty of great coffees sometimes.
And of course, because I'm mostly a home coffee drinker, I only have the following pieces of equipment to make coffee with:
That's a Clever dripper, Yama vac-pot, Hario V60, Aeropress, moka pot, Chemex (there's a Coava coffee Kone in there) and of course, the French press, which is for guests. Granted, you don't have to special order most of this from Japan anymore. And unlike matt, I'm not really into French press. And I don't use a mass spectrometer because I don't believe in them, in the same way that I don't think just using roast log will make you a great roaster. Not pictured is my Toddy cold brew system, which I bought based on matt's suggestion. It's in a cabinet, and quite honestly I just sort of forgot about it.
Speaking of ordering specialty coffee stuff from other countries, matt, when you were in San Francisco, you borrowed my Coffee with Tim Wendelboe You know, the one I special ordered from Norway. Are you enjoying it? When do you think I can have it back? (Oh and let me know if you ever do want to try some Wendelboe, matt. I know it's not imported here in the US, but I have a couple of hook ups.)
Again: This contest is bullshit. Vote for matt.
Vote: