This week, Madrid became the first European city to launch a fully electric bike share system for its residents. It works just like a regular bike share, but better: An electric motor kicks in to help with pedaling, and most importantly, give you an extra push up hills. Why isn't this standard for bike shares everywhere?
Madrid's BiciMAD is making a brave jump ahead of other cities. While human-powered bike shares are becoming commonplace, only a handful of cities have been wading into the electric fray. Copenhagen tried out an e-bike pilot program last year, and Barcelona offers electric scooter sharing, but Madrid's is the first to offer e-bikes as the system-wide standard. It's a smart idea. And it's the only way that bike share is going to end up actually getting people out of their cars.
A kiosk for Madrid's BiciMAD e-bike sharing system
As awesome as bike shares are, you can already see the shortcomings with conventional bikes. Namely, cities aren't flat. In Barcelona, for example, the city has so many big hills that the bikes accumulate in low-lying areas and need to be shuffled around by trucks at night to help redistribute them to higher ground. While it's not unusual for any city to have to move bikes to less popular stations, I could imagine that firing up a bunch of vehicles to move bikes kind of defeats the whole cleaner-air/healthy-city intentions of launching a bike share in the first place. E-bikes could easily fix that.
G/O Media may get a commission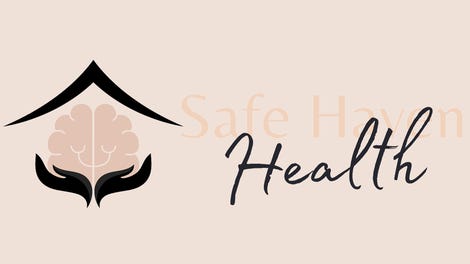 Addiction counseling
Safe Haven Health
An electric assist also allows more people to travel farther on a bike, allowing bike sharing to reach a wider geographic audience (one of the complaints of systems like Citi Bike) and helping to bring new neighborhoods into the bike share network. It turns bike share into a regional system, instead of one limited to a downtown area.
The launch of Copenhagen's e-bike pilot program last year
The technology for e-bikes is also advancing in a way that will make it cheaper and easier to wrap into a bike share bike. There are plenty of manufacturers making bike share-ready bikes, and even clever accessories that can convert them—we've covered the ShareRoller, a completely-not-authorized-by-Citi Bike attachment that turns any Citi Bike into an electric bike. And there's also different tech features that could be incorporated on an e-bike, like the one on the e-assist Copenhagen Wheel, which uses its electric capabilities for data collection. This means the system could track the location of any bike at any time and collect information about usage to help make the system better.
While Copenhagen and Madrid test the waters in Europe, the U.S. is lagging when it comes to adopting e-bike sharing. The University of Tennessee-Knoxville launched a small system on its campus just for students in 2012 that ran for a year. And the city that might need e-bike sharing most of all—notoriously undulating San Francisco—has $1.5 million in federal funds to launch a program as a partnership of the SFMTA and UC Berkeley's Transportation Sustainability Research Center. The system would be managed through the existing car-sharing nonprofit City CarShare and was scheduled to launch this spring, but has not yet materialized.
An e-bike by Juiced Riders that may be used in SF's bike sharing system
The reason that e-bike sharing isn't a thing is that e-bikes aren't really a thing yet here in the U.S. Even as biking is America is entering a nationwide renaissance, the e-bike just hasn't caught on—in fact, certain types of e-bikes are illegal in many places, like New York State.
For the reason why, look at the cultural differences. E-bikes (as well as their brawnier siblings, scooters and motorbikes) are plentiful in European, Asian and Indian cities where space is limited and cars (or gas) are expensive. The problem is that it's still too easy to drive and park in many American cities—there's no incentive to trade the car for a bike.
An e-bike could change the proposition. Biking in the U.S. is still seen as something for a small group of fitness-friendly folks who are hoping to squeeze in some exercise as part of their daily commute. An e-bike could offer up an option to an entirely different audience: Think of most of the people you know who could care less about the social aspects of bike culture or the health benefits of being on a bike—some people just want to get somewhere faster and more efficiently, and an e-bike can offer that.
There are those who would use the bike share to get to work but are worried about huffing and puffing their way into a back-sweat oblivion, an electric bike can help lure them onto two wheels: It will help keep them cool and collected as they ride to work in their suits. Other people are not fit enough to pedal five miles—an e-bike would be an especially good option for older residents, for example. It opens up a new mode of transportation.
It's true that biking culture and infrastructure will need to change to support these new bikes. E-bikes are illegal in many places because they're difficult to discern from regular bikes and their speed poses a danger to pedestrians other bikers. (One criticism of Madrid's system is that it's too dangerous because the bikes are going too fast.) This would have to be addressed on a city level: Are there e-bike dedicated lanes for the swifter traffic? Special colors and graphics for e-bikes? In California, for example, the state already requires helmets for e-bike riders.
There are other institutional hurdles to implementing e-bike systems. The added cost, of course: e-bikes are more expensive than the traditional bike share bike. And then there's the electricity itself: The charging stations need a power source that makes sense, both financially and environmentally. And range—something that's a challenge with all electric vehicles—is an issue so you don't get stranded, powerless. But with the increase in riders that an e-bike share will definitely deliver, it will be a good investment for a city's system.
And it's not like every bike share bike needs to be converted to electric. The key is to have options for every ability. Have e-bikes and regular bikes, plus some bikes for kids (like Paris's P'tit Vélib, which rolled out last week) and even cargo bikes for hauling larger items. Choices will make people more likely to use the system.
Gobike, used in Copenhagen's e-bike share pilot
The e-bike share could be the car-killer that congested American cities are looking for. The U.S. is home to plenty of the sprawly, hilly cities that would benefit quite well from a little electric assist—and help biking numbers skyrocket. But until the option is offered, most Americans are going to be more likely to hop in their Prius than straddle an e-bike. Unless there's an alternative that's more quintessentially car-like, you'll never be able to win over the folks who just don't see themselves as pedal pushers.
Copenhagen's e-bike share via Electric Bike Report