Regular readers may remember that, exactly one month ago, the hard drive in my (2008) MacBook crashed, leaving me computerless and confused as to how best to proceed.
My options were limited: I could either buy a new hard drive to install into my MacBook, or I could buy a new computer all together.
WWDC was just days away, and I knew that new MacBooks and Airs were imminent. My ailing MacBook was on its last legs, anyway; a new hard drive would only prolong the its decline. It was time for a new computer.
I worked that night at Gizmodo HQ and resolved to return to the Apple Store the next day. At the Genius Bar I had been told that a 30-day return period (two weeks longer than their usual 14-day policy) could be granted, because—without directly affirming my suspicion of new computers coming soon—they agreed it made no sense to buy a computer when upgraded ones were only weeks away. It would be in my best interest to have a longer window in which to return the 11" MacBook Air that I resolved to float on my credit card for the time being.
G/O Media may get a commission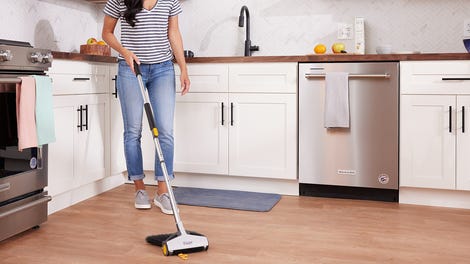 BOGO 50% Off
Flippr - BOGO 50% Off
WWDC came and went. As suspected, updated computers were announced and unveiled. I placed my order: a 13" MacBook Air, with a 2.0GHz Intel Dual-Core Core i7 processor (Turbo Boost up to 3.2GHz) and 8GB RAM.
Well, this morning—exactly one month later—the new MacBook Air arrived via FedEx from Shanghai. Timing!
The Mac Genius who'd granted me the 30-day policy was careful to clearly note this on my receipt—still, I worried that I might be given a hard time by an employee unfamiliar with this special-case policy.
Reader, I was wrong. It took maybe all of two minutes for the floor manager to give my return the OK. Returning anything to Duane Reade—shampoo, mascara, the wrong kind of bleach—has been more convoluted and time consuming than this.
Essentially, Apple loaned me a brand new laptop—which I purchased and was ultimately reimbursed for as a form of collateral—until I was able to order the upgraded computer I actually wanted, the one we all knew it made more sense to buy.
When you're about to shell out a few grand for a piece of much-hyped machinery, it's nice to know that the company is more or less on your side.