Happy Saturday! We brought presents! Tips on how to lock down your Facebook account now that search graph is here, and what it's like to have a phone explode on your leg, for instance. With a healthy side of 100 years of Tour de France bikes and why people still pirate. Dig in!
The first question you'll have about Nokia's new Lumia 1020 is how the photos look. And yes, they're so very sharp. But what may have been overlooked is that the rest of the phone, which is still, you know, a phone, is (almost surprisingly) on point too.
Regardless of what you think of its icons, iOS 7 is a big design shift for Apple, and it's here to stay. When the new OS finally hits consumer phones everywhere, it might be a little surprise for some, but there's one demographic it's really going to flummox: babies.
G/O Media may get a commission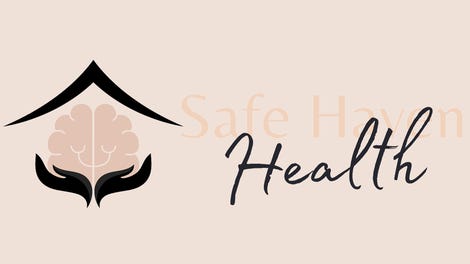 Addiction counseling
Safe Haven Health
You have the Internet in your pocket. The ability to communicate with anyone in the world at your fingertips. A big and beautiful glass screen that's asking to be touched. Too bad all those things can combine into one giant firework bomb in your pants. We've all heard about phones exploding and seen the damage it causes, here's what it looks like up close. It's terrifying.
There are few professional sports as closely bound to technology as cycling. A bike isn't just equipment, as skiis or a tennis racket might be—it's a partner in a symbiotic relationship between the machine and athlete. And it's remarkable to see how drastically certain parts of that machine have changed in the last century, while others have stayed largely the same.
Graph Search is Facebook's bold new way of browsing the social network, letting you call up photos of your family in California, restaurants your friends like in New York, or any public updates from Gizmodo employees who also like hot air ballooning. It's been available the last several months in beta, but today it gets real.
Way back when, Steve Jobs told Dropbox that it was a feature, not a product. Which was enough at the time. Except now, Dropbox's reach stretches wide enough, and its influence is great enough, that it just leveled up. It's not just syncing your files and folders anymore. It's trying to sync literally everything on your phone.
People still pirate things. Of course they do. Because, despite 14 post-Napster years of piracy in the mainstream, studios still don't get it. Consider the $100 Dark Knight Trilogy boxed set that came out just last week:
It's not often that we get to witness aviation history being made, but when we do, it's often awesome. Such is the case with the U.S. Navy's X-47B which just became the first unmanned aircraft to land on an aircraft carrier.
Say you've just had ACL surgery. Or you're recovering from a bad break. Or, worse, you suffer a stroke, or MS, or spinal or neurological damage. Regaining the power to walk is one of the toughest things you can do, and it may be impossible without a crutch, rail, or physical therapist to lean on. The AlterG Bionic Leg—straight out of the sci-fi future—may be the answer you've been dreaming of. I should know. I tried it.
Besides being waterboarded and kept awake for 180 hours, there's not an awful lot to do when you're in the custody of the CIA for orchestrating the biggest terrorist attack in American history. So after he spilled all the secrets he could spill, 9/11 mastermind Khalid Sheik Mohammed did what anyone in his position would do: he designed a vacuum.
One of the most important things any great action movie needs is a lead actor who can deliver an absurd line and have it sound awesome. One who makes you cheer instead of laugh when he says something that is by all rights laughable. Pacific Rim doesn't have one of those. But it still manages to be the best summer action movie since Independence Day.
Everybody loves these Fuelbands and other activity trackers because they supply you with troves of data about your everyday life. Sometimes, however, it's a little bit too much information.