The final season of Star Wars Rebels was full of plot twists, but one looms larger than the others.
I'm talking, of course, about the death of Kanan Jarrus, Ezra's mentor, one of the last surviving Jedi of the old Order, and a major hero of the show. His death occurred in an unusual place for a TV show like this—right after mid-season, in the middle of a run of episodes. No mid-season finale, no season finale. Like everything else in the show, it was done for a good reason.
In a new interview with Cinema Blend, showrunner Dave Filoni discussed why it was so important, not just to have Kanan die, but to have him die when and how he did.
Here's the quote in full:
Well, it was something we knew was going to happen from very early on. It's something that Freddie was adamant, he felt needed to happen. And he was right. But you have to do it in a way that's not like, 'Well, of course that was going to happen because he's the mentor character.' George [Lucas] had taught me a long time ago [that] when you kill off a character, especially a main character, that it has to be meaningful. The kids watching especially have to understand why we're doing it, why was that necessary, how does it feed the story. So something that we spoke about very early on in the story was that I wanted to do this episode but I wanted to have several episodes after that deal with that event, that they could not just go back to being on an adventure the next episode, that the characters had to really feel the loss, because I felt the audience would feel the loss. And I wanted them to understand why Kanan does what he does and that it's a selfless choice, that it's out of love and compassion for his friends.
G/O Media may get a commission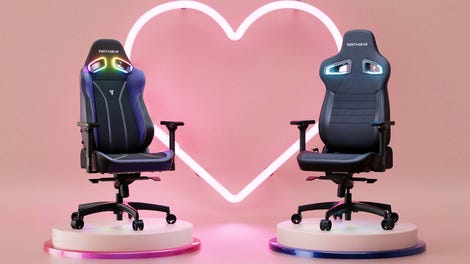 Up to $150 off
Vertagear Gaming Chairs
The Star Wars universe has a messy relationship with death. The heroes kill regularly, and some of them kill in very large numbers, and it's not really remarked upon. The death of allies, too, is often rushed past, not fully digested or given room to resonate. It's a leftover of the genre pieces Star Wars is built out of: adventure serials are bloody and wild and never stop moving.
But for Filoni, the importance of processing death was essential in telling this story about the loss of Kanan. Grief mattered to Star Wars Rebels, and helped to motivate the last leg of the journey. I really like this. Rebels was able to use the affordances given to television shows to unpack and feel its way through parts of the typical Star Wars story that the films don't really have time for. It turned that loss over, and it let the characters see it clearly. Honestly, I hope the rest of the franchise learns from that writing. It's the way things should be.