It may be hard to believe, but that faded bit of paper you see above is actually the most sought-after and revered stamp in the world. Or at least, it will be this June, which is when it's poised to pull in a whopping $10-20 million at auction—the most money ever spent a dirty piece of paper.
This particular jewel of the stamp-collecting world has broken single-stamp auction records a total of three different times since 1856. So what is it that makes this 19th century lickable worth the tens of millions of dollars it'll be going for come auction day?
What Is It?
For something that costs about 20 times the recently vandalized Ai Weiwei vase, the stamp itself, measuring in at a hearty one and one-and-a-quarter inches, is a pretty innocuous-looking purchase. If you found it in your pocket, you'd throw it away in a heartbeat. But in doing so, you'd be throwing away the only remaining 1856 British Guiana One-Cent Magenta stamp, one of the rarest stamps in the world.
Printed in black ink on magenta paper, the stamp features an image of a three-masted ship and the colony's motto: We give and expect in return. Because everyone knows British colonists were nothing if not generous. The ship itself is framed by four thin lines, with the country of issue and value written along the outside edges. All of that is nearly impossible to see in the above, but this enhanced image does a bit of a better job of illuminating the details.
G/O Media may get a commission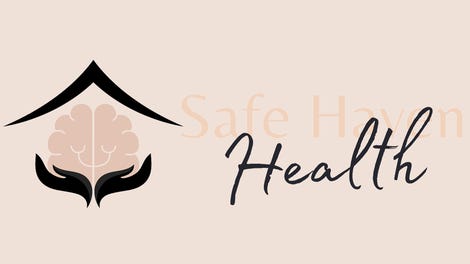 Addiction counseling
Safe Haven Health
This particular stamp hasn't been on display to the public since 1986. Even royalty couldn't sneak a peek; it's the only major stamp missing from the British Royal Family's private Royal Philatelic Collection. While the Queen was busy fuming over her missing precious, it remained in the private collection of John E. du Pont until his death in 2010. Now, du Pont's estate is finally auctioning off this Ark of the Postal Service Accessory Covenant at Sotheby's this coming June.
Where's It From?
Back in the early 1850s, a shipment of stamps from London to its British Guiana colony got delayed, forcing the postmaster to look elsewhere for replacements. He ultimately went to a local newspaper, the Royal Gazette, and commissioned them to produce placeholder stamps until the real deal arrived.
Obviously, not-totally-up-to-code stamps could cause a major problem as far as forgeries are concerned, so to minimize potential stamp fraud, a post office employee had to individually initial each and every proxy stamp before it could go into circulation. This is one of those stamps—the only one left.
The stamp's first owner belies its record-setting potential; an unassuming 12-year-old Scottish boy found it amidst his family's clutter of papers in 1873. For some reason, he held onto it.
A man named Neil McKinnon came next, buying the stamp from the boy for a few shillings. At the tail-end of the 19th century, it passed hands to a collector in Liverpool who was the first to recognize its rarity, ultimately selling it for a healthy 120 pounds (roughly $20,000 today) to the (very fancily named) Count Philippe la Renotiere von Ferrary—one of the world's most prominent stamp collectors.
When the Count kicked the bucket, the Postmuseum in Berlin became the Magenta's newest owner until the entire collection was seized by France as part of the reparations for World War I. The French proceeded to sell the stamp off at auction for $35,000 in 1922 (roughly $500,000 today)—its very first single-stamp record. After that owner died, it was put to auction again in 1970 for $280,000 (equalling what would be about $1 million today for record number two). Then in 1980, its most recent (and soon to be broken) record came in at just under $1 million (almost $3 million when adjusted for inflation).
And come June 14, you could be next! Assuming you have $10-20 million to spare. That's just the current estimation, though, so the stamp could very well go for more or less. One thing, though, is almost entirely for certain—it's about to have four records under its belt.
Why Is It So Valuable?
As with all stamps, it's valuable because it's rare. After all, it technically wasn't even supposed to exist in the first place. But even though this notably unattractive collectible has been regarded as the rarest stamp in the world, there are actually quite a few other wholly unique stamps circulating around the collector's sphere.
For instance, the current auction record for a single stamp is held by the Treskilling Yellow (below), which sold for $2.3 million in 1996. Converted for inflation, that'd be about $3.5 million today. A hearty sum, certainly, but nowhere near the $10 million the Magenta will likely go for (and that's just the lower estimate).
So why is the Magenta even more valuable than these others? Partly because it's literally the only one of its kind that remains, but also because it's been blessed by the notoriety of its owners. After all, its most recent owner, John E. du Pont, was actually in prison when he passed away in 2010. His crime? The "irrational" murder of world-class Olympic wrestler David Schultz, whom du Pont had sponsored. There's even a movie about this very same murder set to come out later this year starring Channing Tatum as Schultz and Steve Carrell as the insane, stamp-loving du Pont.
So it's understandable that the wealthiest of stamp enthusiasts are eager to own something that's not only incredibly rare and produced under unlikely circumstances, but it also comes surrounded in a darkly fascinating mythos that, apparently, is worth tens of millions to the people who can afford it. Not bad for a filthy little smudge.