We're excited for the new, compact 2015 Jeep Renegade. But, will it go off-road? We called up Jeep's chief engineer and asked. He gave us exclusive, never-before-seen specs and details.
The Renegade is an all-new Jeep, based on the parent company's new "Small Wide" platform, also used by the Fiat 500L. It's scheduled to go on-sale this December.
We're excited about it because, as a subcompact or "B Segment" vehicle, it promises to provide the frugality and urban practicality of a small car with the adventure capability of, well…a Jeep.
Living in a city — Los Angeles — a small car makes a ton of sense for me. I need good fuel economy, a car that's easy to park and, since I spend all my money on motorcycles and camping, a low price is a big help too. But, I also spend virtually every weekend out in the mountains or desert, so I need a car that can make it down a difficult dirt road that may be washed out, full of deep sand or covered in slippery mud. A used Land Cruiser or Cherokee would seem to fit the bill, but my girlfriend will also be driving it and my puppy will be riding in it, so I want modern safety features too. And neither of those vehicles or anything like them will return anything like the Renegade's projected 30mpg+ fuel economy. If the Renegade shapes up to be the vehicle I think it is, I might just have to buy one.
G/O Media may get a commission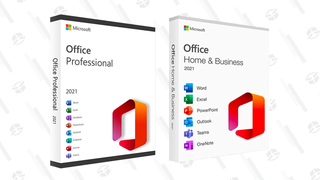 89% off
Microsoft Office Professional 2021 Lifetime License
Phil Jansen is the Vehicle Line Executive — A/B Segment, Minivan & Current Segment Vehicles for Chrysler. Previously, he was the chief engineer of the Jeep Grand Cherokee and has spent "two thirds" of his 30 year career at that brand. If anyone can speak to the Renegade's capabilities ahead of its release, it's him.
"When it comes to Jeep," Phil says, "It's something you kind of grow up in. It's my job to make sure every Jeep lives up to its brand."
IW: What defines Jeep?
PJ: There's two big stakes — Wrangler for total expression of fun and off-road ability and Grand Cherokee, which represents ultimate refinement in an ultimate realm of capability. Our other Jeeps are positioned between those vehicles; some lean more towards the Wrangler, some more towards Grand Cherokee.
First and foremost, any Jeep will be best-in-segment for off-road capability. For Renegade, that's B and C segments. We started off saying it has to be the best for off-road capability in that segment and that's what we designed into it.
Second, Jeep has transitioned a little more into on-road presence. We have now come to say that is a core of who we are, to deliver that feeling of refinement. The overall ride, handling and NVH moves up a level.
The third major thing we try to do is safety. Jeeps are really about being safe. Safe to be able to get out of situations, safe if you're in environmental conditions, safe if you're in accidents. We put a lot more technology in our Jeeps than we have in the past.
And the last thing is really that sort of fun expression of styling, of history, of what we do with open roof concepts. Wrangler is the ultimate in that, but we're trying something also on the Renegade, giving customers a totally removable roof just because Jeeps are about being outside, being in the environment and having all that freedom and flexibility.
Optional on the Renegade will be two large, removable roof panels/sky lights.
Those are the key themes, but what I haven't talked about is fuel economy. Jeeps were not known for being fuel-efficient for…quite a while. We focused on brute strength not efficiency because that's not who we were. But, it is who we've had to become as we've evolved into this global setting and what we try to do with Jeeps now is deliver best-in-class capability in every segment, but not give up anything on fuel efficiency against our competitors.
IW: Which vehicles do you consider the Renegade's competitors?
PJ: The B segment in general is not a homogenous segment. You've got vehicles like the Kia Soul, the Mini Countryman, you've got vehicles like the Nissan Juke. Those can give you fuel efficiency, but not really what you'd call capability.
In terms of fuel efficiency, interior space, comfort and those things, we've got to go right up against those cars and beat them.
We also looked at the Subaru Forester, Toyota RAV4, Range Rover Evoque and VW Tiguan but again, those vehicles are not really significant in terms of their off-road capabilities. So, we looked at other Jeeps.
What we do is try to position each of our Jeeps both subjectively in the segment and then objectively, with very digital scores in terms of trail rating capability. The Renegade is designed to be solidly a 4 trail rating. Cherokee is a 6, Wrangler is a 10 and the Grand Cherokee is right around an 8.
That doesn't mean they're against 4 trails, but more an internal capability metric that defines what that capability is.
If you look at the segment, I would say a Juke probably wouldn't even get a 2 trail rating. A Hyundai Tucson? Maybe a 1.5. A Ford Escape? Maybe a 3 or maybe not.
I wouldn't have you take the Renegade down the Rubicon — that's not where this vehicle is focused — but it will do many parts of Moab and it will do very well in mud, snow and sand; those kinds of normal off-road events normal customers experience.
IW: Which trails at Moab could the Renegade handle?
PJ: Fins and Things, it'll get through that. I'm not sure if it can or cannot handle Hell's Revenge.
The thing about Moab is it's very, very good for the tractive force work. But, as you get into certain trails, the ground clearance and the brute torque available become absolutely critical. With i4 engines, you torque up to a point and that's all you can push.
IW: The new Cherokee has proved virtually impossible to lift. Will customers be able to lift the Renegade?
PJ: When you get two independent suspensions together — front and rear — lifts in general become very difficult to do. A person can pull off sway bars and space up suspensions, but we can't necessarily stand behind that because the dynamics of the vehicle become very different. Let's just say that.
IW: What's the largest tire the Renegade will take?
PJ: Right now, it's the same diameter we have on our Patriot — 28 inches.
For the Renegade Trailhawk, we're putting on the current Goodyear Wrangler SRAs that are offered on the Patriot in 215/65-17. We're also developing a more significant off-road Falken tire for the 17-inch wheel package. That'll come with a standard full-size spare.
The normal tires will be 215/60-17s or 225/65-18s. We'll keep the 18s available for our Limited model and that will be a Goodyear or Kumho tire, but will really be focused on sound quality, brake traction, wet traction; you know, the on-road experiences.
IW: Compare Renegade to Patriot/Compass.
PJ: We said we've got to be better than what we currently offer in our Jeep Patriot and Jeep Compass off-road packages.
Starting with basic dimensions, the approach angle on the Renegade is right around 30 degrees. The prior approach angle on Patriot was around 29 degrees. So, we've got a little more on approach. On departure, we're right around 34 degrees and Patriot/Compass was 34 or 33 depending on fascia. Breakover is 25 degrees [Renegade] and was 24 degrees [Patriot/Compass]. We're within 6mm on overall ground clearance on both vehicles.
We tried to make sure we hit those points because the best way to make it through things is not to hit things.
Now, as you get into the AWD, 4x4 system, the Compass/Patriot is pretty much a standard mechanical system with no real disconnecting technology. On the Compass/Patriot, you had a 19:1 crawl ratio and on the Renegade you'll get a 20:1. The reason we get a little more now is because we put the 9-speed against the 2.4 and, with a 1st gear ratio of 4.7 combined with a 4.334 drive ratio, we can get that lower crawl ratio. Tractive force? When we compare the old Compass/Patriot world engine with the 2.4 Tigershark in the Renegade, we get about 16 percent more low-end torque, then you get more multiplication of that with the lower ratio.
With Selec-Terrain in Compass/Patriot, you either lock 4WD Low on or you don't. IN this vehicle, you can lock 4-Low, but like on the Grand Cherokee and Cherokee, you get Sand, Mud and Rock flexibility and that allows us to get into shifting, engine output, driveline controls, ESC yaw controls, wheel spin speeds; those controls and technologies we did not have six to eight years ago.
IW: How much does the Renegade have in common with the Fiat 500L?
PJ: As I mentioned before, the Renegade is built off our "Small Wide" architecture. What we did then was change the front engine box, the entire rear suspension, we strengthened up a lot of areas, changed some of the overall dimension points, then put an all-new driveline system in it with full-decoupled logic.
The AWD system is similar to what we put on Cherokee — a fully decoupled front and rear system where the rear RDM decouples when you don't need it and the prop shaft stops spinning.
So, when you are in normal mode driving, you are getting the full efficiencies of a FWD vehicle. Then, when you engage the system or engage it through slip, you essentially turn this whole AWD system on, where the rear will spin up, lock in with the front and now you're in 4WD, on demand.
That is very similar in methodology to the Cherokee, but it's all different hardware. The reason it's different hardware is we size the hardware based on the torque of an i4 versus a v6.
The Renegade will give you the efficiency of a front-wheel drive vehicle in an all-wheel drive package.
IW: What depth water can the Renegade ford?
PJ: All our Jeeps go through a 19-inch target across the whole vehicle. That forces you to look at how you seal up the underbody, how the air induction system functions, where you have sealed connectors, how you vent something, how plugs are sealed. All Jeeps have the same threshold that we designate as a water plane and we test to that. We look at everything below that line and say, "Ok, it's gotta handle water."
IW: How do you see customers using the Renegade?
PJ: People that buy Jeeps off-road a lot in their mind. They're going to buy this vehicle based on the needs of their lifestyle but, when they're in situations like mud, deep water and deep snow they fully expect to be able to get out of those conditions safely.
The kind of customers who drives a Jeep wants to have confidence that their system can always put torque to the tire that can get you traction, that's designed to take the absue of potholes or logs on the trail or just handle a bad situation and get them out of trouble.
Maybe just getting you to a back cabin after a foot of snow or getting up a muddy road after a bad rain or getting through a flooded parking lot or over a curb. We're making sure customers feel confidence the Renegade will do that.
IndefinitelyWild is a new publication about adventure travel in the outdoors, the vehicles and gear that get us there and the people we meet along the way. Follow us on Facebook, Twitter and Instagram.