Remember the woman who was arrested for recording two minutes of Twilight in a movie theater? Turns out that after spending two days in jail, she decided to sue the movie theater in which she was caught.
A 22-year-old woman jailed two days in November after being arrested for filming two brief snippets of a motion picture is lashing back at the theater, claiming its manager demanded her arrest despite the police department's reluctance.
In a civil suit lodged in Illinois federal court, Samantha Tumpach claims local police and the Motion Picture Association of American recommended against arresting her. A felony theater-filming charge carrying up to three years in prison was subsequently dropped.
The woman filed suit Monday, claiming emotional distress and malicious prosecution on behalf of Muvico Theaters, whose manager allegedly demanded her arrest in a bid to win a financial reward. The MPAA, and the National Association of Theater Owners offers $500 rewards (.pdf) to movie house workers who catch pirates.
G/O Media may get a commission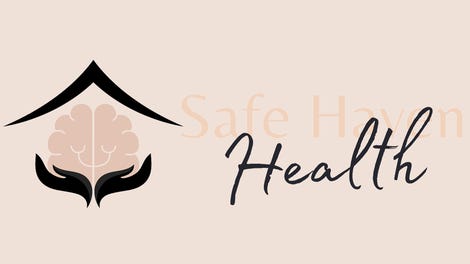 Addiction counseling
Safe Haven Health
The first person arrested for filming in a U.S. theater, a federal and state crime in most states, was a 19-year-old woman who pleaded guilty to a misdemeanor in 2007. Jhannet Sejas paid a $71 fine for filming 20 seconds of Transformers in a Virginia theater. Regal Entertainment Group pushed for her prosecution.
On Tumpach's camera, the authorities found a host of pictures she took in the theater of her friends and sister, in addition to two clips of the motion picture Twilight: New Moon, according to the suit. One was 114 seconds long. The other was 85 seconds, the suit said.
One of the snippets was captured in hopes of filming Tumpach's "favorite actor taking his shirt off," according to the suit.
The lawsuit, which seeks $50,000 in damages, claims the woman did not film with intent to pirate the movie, that instead she was having fun with her friends and family at a birthday party at the Rosemont, Illinois theater.
"Samantha, in the open theater area and in plain view of others, was subsequently placed under arrest, handcuffed and was walked through the theater and out to the officers' vehicle where she was placed in the rear seat of the squad car, while numerous theater guests witnessed, pointed and gasped as Samantha cried with fright, humiliation and shame," (.pdf) the suit said.
The suit claims that, once local officers took the woman to the station, they called the MPAA for guidance. The suit says the MPAA recommended destroying the footage and releasing her.
Linda Colangelo, a spokeswoman for Muvico Theaters based in Fort Lauderdale, Florida, was not immediately prepared to comment.
Wired.com has been expanding the hive mind with technology, science and geek culture news since 1995.