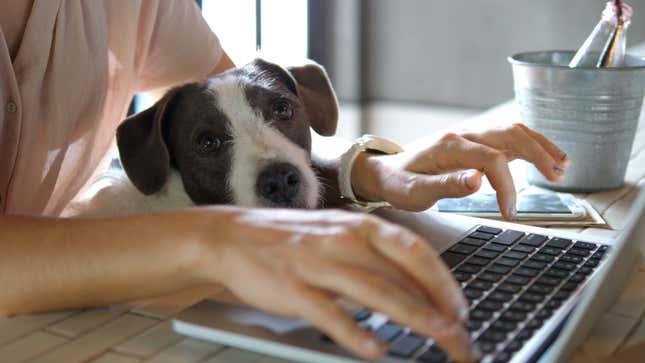 Well, it was a great run. Gone are the days of waking up two minutes before your first meeting and checking your inbox in your pajamas, according to data from the Bureau of Labor Statistics, which suggest the pandemic-era work-from-home boom is finally fizzling out.

Peloton Slashes Prices on Bikes, Raises Subscription Fees
According to a report from the Bureau of Labor Statistics published last week, 72.5% of private sector workplaces had "little or no telework" in August and September 2022—a figure that is up 12.5% from July to September 2021. Likewise, the percentage of workplaces with a portion of employees working from home has fallen from 29.8% in 2021 to 16.4% in 2022. The work-from-home bubble has not completely burst, however, as 11.1% of employers had all of their employees working from home in 2022, which is slightly up from 10.3% in 2021.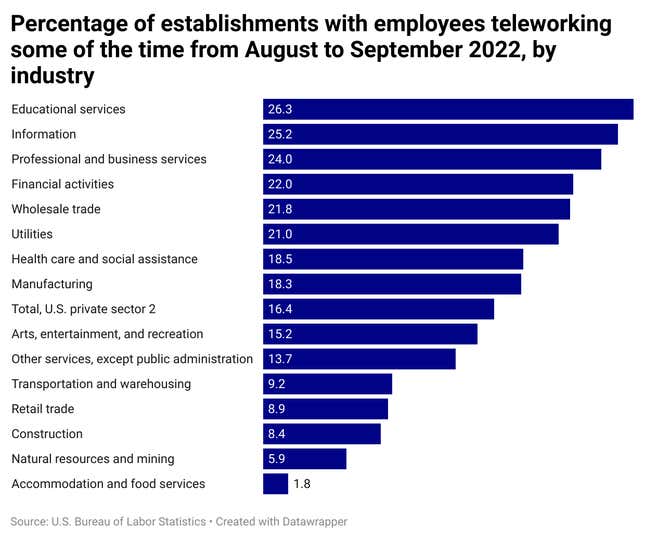 It's been a little over three years since the covid-19 pandemic forced us all indoors, transforming our bedrooms and kitchen tables into our new offices. While that transition was hard to adjust to, some workers never wanted to go back. According to McKinsey's American Opportunity Survey, 87% of employees that are offered the chance to work from home for at least one day a week will take it.
This desire is born from a multitude of reasons, from hating the commute to wanting to do laundry during the day to not having to pay for the wildly high prices of childcare. The caveat here, is that some businesses are not aligning with that desire—notably in big tech.
Last month, Amazon CEO Andy Jassy announced that employees must start showing their faces at the office beginning on May 1. Apple's also cracking down on remote work, with reports the company is taking attendance via badge swipes. And just last week it was reported that Twitter CEO Elon Musk doubled down on his office mandate in a 2:30 a.m. email.