We finally know the specs for Microsoft's supercharged Xbox One: the Project Scorpio console. They're impressive. The GPU has nearly four times as many compute units as the original Xbox One and the memory on the console will be 108GB/s faster than the memory in both the Xbox One S and Scorpio's primary challenger, the PS4 Pro. On paper this thing reads like lightning.

In practice it means jack shit.
As proven in many previous console wars, specs alone aren't enough to win the race. A system needs a lot more if it wants to unseat a challenger. According to Superdata there are twice as many PS4 consoles in the wild as Xbox One machines. A report earlier this year suggest that Sony has sold 55 million units of its next-gen console to Microsoft's 26 million unit sales. That's not just a win from a sales perspective. It makes it appealing for prospective console owners too. If they're investing in a console for Overwatch or Destiny 2 or any of the other multiplayer games available (or soon to be available), then they'll have twice as large a base of players to compete with on a PS4. Sony is winning, and it's not just because it got its souped up console to market nearly a full year before Microsoft.
In fact, Microsoft, technically, had a 4K UHD console available before the PS4 Pro. The Xbox One S arrived last fall, and while it played 4K content admirably, it lacked the upscaling abilities of the PS4 Pro. Sony wisely let games run in 4K HDR with a mere software update, but Microsoft has required that games be built from the ground up that way—severely limiting the number of titles that the Xbox One S could take full advantage of.
This highlights Microsoft's fundamental console problem. The company knows how to make its product shine. Beating the PS4 Pro to market with a console that doubles as a UHD Blu-ray player was smart. And announcing the specs for its new souped up challenger two months before it's officially revealed at E3 is a great way to build hype. But all that polish on the Xbox One, One S, and Scorpio can't cover up the console's biggest problem—games.
G/O Media may get a commission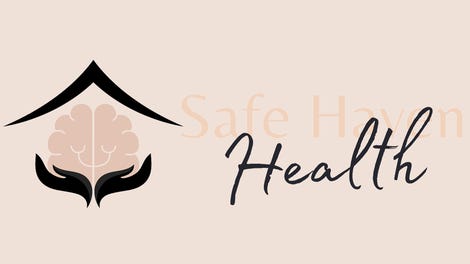 Addiction counseling
Safe Haven Health
Microsoft did well early on in the lifecycle of the Xbox One with the 2014 day-glo apocalypto game Sunset Overdrive, and it's managed some smart wins with Rise of the Tomb Raider's brief exclusivity in 2015 (it became available on Windows and PS4 in 2016). Microsoft's exclusive Halo and Gears of War franchises are a good draw, but they lack the allure of Sony-only blockbusters.
Sony has Naughty Dog's excellent Uncharted 4, and the gorgeous Last of Us remake (as well as the upcoming sequel). Those aren't just critically-acclaimed games for this console generation—they're considered outright masterpieces. The same might be said of February's Horizon: Zero Dawn or last year's Bloodborne.
Heck Nintendo has sucked at launching games for the Switch, too, but at least the company made sure it had one exclusive game so good it was worth the price of the console in Zelda: Breath of the Wild. Microsoft doesn't have a game that good, though in fairness, had Rise of the Tomb Raider stayed exclusive it would've been a contender.
Microsoft also doesn't have as many cool side gimmicks going for it as Sony. The Xbox One S has a UHD Blu-ray player built in, as will Project Scorpio. But cool Blu-ray playback didn't help the PS3 any, and it's arguably even less necessary now, in the day of streaming.
Microsoft also tried to make the Xbox One more appealing for PC users by allowing games, like last year's Gears of War 4, to be owned and played on both the PC and Xbox One. You can even stream games from console to PC, or vice versa, and the Game Center of Windows 10 is stylistically similar to the Xbox One's dashboard. But that's done little to woo PS4 owners. Why should they care when they can already stream their PS4 games to their computer?
You know what console gamers do care about care about? VR. Microsoft has promised its coming to Project Scorpio, but Sony's iteration is already the best selling VR system on the market (outside of mobile solutions). That's going to require Microsoft to play a lot of catch up, overcoming not just 915,000 PSVR systems sold, but the 243,000 Oculus Rift systems and 420,000 HTC Vive systems too. 
So the great specs Microsoft announced earlier this morning? Those aren't going to be enough to help it scramble back to the top of the console heap. But its certainly a start. Which is more than Microsoft could say yesterday.