Yahoo is shutting down an app created by teenager. Four years ago, said teenager sold the app to the struggling internet company for a reported $30 million. It's one of many casualties from Verizon's recent acquisition of the big purple Dot Com giant, but it's especially interesting since Yahoo turned so many heads by spending such a huge sum on an app created by a teen. Then again, maybe it was inevitable all along.
The app in question was called Yahoo News Digest. It was apparently downloaded 9.5 million times and was based upon technology that aggregated news articles and summarized them in short paragraphs. The technology made headlines before its Yahoo days, when it was called Summly, because it was built by then 15-year-old named Nick D'Aloisio in 2011. Gizmodo encountered the young man the same year, when he sent an inordinate number of emails to our staff begging us to write about his app. Apparently, we made him feel like crying when we declined to cover the early incarnation of Summly.
But our sad buddy did okay in the end. Yahoo bought D'Aloisio's app for a reported $30 million and gave the teen a job at Yahoo in 2013. D'Aloisio lasted two years at Yahoo, before leaving to attend Oxford in 2015. In his meteoric rise to recognition, the young man won worldwide press attention and his Yahoo spawn, News Digest, even won an Apple Design Award in 2015. According to Small Business Trends, a website we've never heard of and have no reason to trust, D'Aloisio is the "youngest funded entrepreneur." A feather in his cap!
How far they fall, how fast. After several mind-bendingly massive acquisitions (like Tumblr and, well, the teen-made app), Yahoo was officially taken over by Verizon earlier this month, leading to the long-awaited exit of embattled former Yahoo CEO Marissa Mayer as well as countless employees from both companies. News Digest's send off was much less splashy than it's acquisition to boot.
"We will not be creating any new digests as of June 30, 2017, the app said in a update. "We've loved serving you guys all these years."
G/O Media may get a commission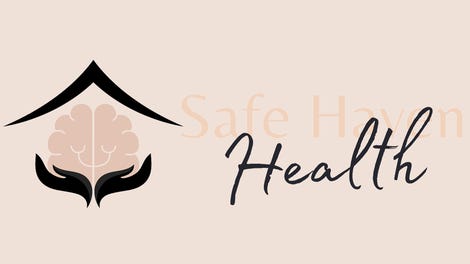 Addiction counseling
Safe Haven Health
News Digest is just the latest victim of Yahoo's demise, and as such, the app's demise also serves as a fresh example of how misled, mistaken, and simply spendy huge Silicon Valley companies have become.

We presume D'Aloisio is doing just fine, going to college and being a millionaire. Maybe he'll end up working at Facebook, when he graduates. Maybe he'll build a new app, one that survives longer than half a decade. Maybe he'll fill a bathtub with cash and contemplate the narrative arc of his early life memoir.
One things for sure, though. He won't be running Yahoo News Digest. Because Yahoo News Digest is dead.