The fall TV season is just around the corner, bringing us aliens, visions of the future and slutty witches. Here's a complete rundown of new and returning shows, with launchdates and clips, so you won't miss any of the shininess.

Mondays:
Heroes
The conflicted heroes and struggling villains move on with their lives this season. Clarie goes to college, Parkman gets another chance at love, Sylar gets into politics — sort of — and maybe, just maybe we give it one more chance to be a good show again.
It's Back: Sept. 21 on NBC at 8 PM.
Heroes Promo:

Tuesdays:
V
Aliens have landed on Earth, but it's okay: They're gorgeous and welcoming, and they only want to help us. This will only lead to tears. The reimagined V series starts all over, with a new crop of visitors, lead by the gorgeous Morena Baccarin. How will the world deal with their new guests, and are the alien visitors friendly? (Are they ever?)
G/O Media may get a commission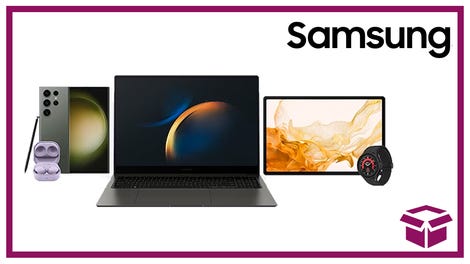 24 hour deals
Discover Samsung - Daily Deal
Premiere Date: Nov. 3rd on ABC at 8 PM.
V Promo:

Wednesdays:
MythBusters
Your favorite fact-finders are back... and getting a little wet? I'm hoping this clip from the new season shows them testing out the "who would win in a fight, human or dolphin?" myth.
It's Back: Oct. 7th on Discovery at 9 PM
Destination Truth
Josh Gates takes us across the globe again looking to explain the world's mysteries, like living dinos and merpeople. But really the best part of this program really is watching Josh work with the indigenous population of whatever country he finds himself in, who almost always get the better of our guide, I mean wouldn't you mess with the guy on a hunt for a living dinosaur?
It's Back: Sept. 9 on Syfy at 10 PM.
Clip:

Eastwick
The ladies of the tiny town of Eastwick are sex-starved and mousey — so they need to harness their inner sexiness, so they can use their sexitude to sex up their lives, with Satan. Sex sells, people! Based loosely on the John Updike novel, this new series shows what happens when a charming devil shows up in town, to unleash the witchcraft in three lucky ladies. Lindsay Price, Jaime Ray Newman and Rebecca Romijn play the witches, and Paul Gross will play Darryl, the devil with the magical penis.
Premiere Date: Sept. 23 on ABC at 10 PM
Eastwick Promo:

Eastwick Promo:

Eastwick Promo: "We're Horny Ladies"

Thursdays:
FlashForward
Possibly the most highly anticipated new series of the fall, FlashForward picks up after everyone in the world blacks out for two minutes and 17 seconds. During the black-out everyone catches a glimpse into their future, about six months ahead. Now the rest of the world has to deal with what they saw, be it the fact that they are married to another person, in the middle of an addiction relapse... or just ominous nothingness.
Premiere Date: Sept. 24 on ABC at 8 PM.
FlashForward Promo:

FlashForward Mad World:

FlashForward Behind The Scenes:

Vampire Diaries
Vampires in High School? Why, that's crazy talk. Who would watch a show about 28-year-old actors playing vampires who enroll back into High School to win the attention of a young girl? Me, that's who — bring on the brooding and bite marks. Vampire Diaries looks like it was made out of hair product and nacho cheese, it's so dramatically over-the-top. Based on the novel series of the same name, CW's latest supernatural teen drama is really reaching for that Twi-market, let's hope it doesn't disappoint. Roll on another layer of that lip gloss boys — mama needs a new vamp fetish.
Premiere Date: on CW @ 8 PM Begins Sept. 10
Vampire Diaries Promo

Vampire Smack Talk

Vampire Gliding

Bite Marks

Actual Vampires Writing IN THEIR VAMPIE DIARIES

Supernatural
Finally, the spring's most agonizing cliffhanger is resolved — the Winchester boys are back, and they've unleashed Lucifer, played by none other than Mark Pellegrino — that's Jacob from Lost. But the brothers have a huge handicap in fighting Hell on Earth, since they're still pretty pissed at each other. This could very well be the final season of Supernatural, which means this could be the season where the big Dean-versus-Sam apocalyptic throw down takes place.
It's Back: Sept. 10 on the CW at 9 PM.
Supernatural Promo:

Supernatural Promo:

Supernatural Comic Con Promo:

Fringe
Alternate worlds collided last season. Olivia finally met THE William Bell, played by none other than Geek God Leonard Nimoy (who should be back in at least a couple of episodes). Walter led us to a suspicious head-stone which made us all scratch our heads and say "wait a minute how can that be Peter Bishop, if he's Peter Bishop? Ohhhh." From the looks of the preview, Olivia thinks she has to save the world, but knowing her usual "shoot first, ask questions later" tactics, she's going to need a lot more bullets. But let's hope this season first answers some questions, like what's different in the alternate world, besides the fact that the World Trade Center is still standing and Agent Charlie Francis' sexy face scar — and Charlie, of course, is about to be replaced anyways by another sexy woman FBI Agent.
It's Back: Sept. 17 on FOX at 9 PM
Fringe Promo:

Fringe Teaser:

Friday:
Star Wars: The Clone Wars –
The evilest of evil bounty hunters, gets a giant, epic premiere on the new season of Clone Wars, where we see him killing and torturing at will. Bring on the CG alien bloodshed!
It's Back: October 2 on the Cartoon Network at 8 PM.
Ghost Whisperer-
Jennifer Love Hewitt continues whispering to the spirit people, solving crimes and making "love me" eyes into the camera.
It's Back: Sept. 25 on CBS at 8 PM
Smallville -
Zod is front and center this season, and will hopefully bring more of a battle than that lackluster Doomsday finale. Plus the Kryptonite-hearted villain Metallo shows up (played by Brian Austin Green). Will Chloe be able to heal her wounded heart in time to meddle in everyones lives again, thus almost destroying the world over and over? My guess is yes.
It's Back: Sept. 25 on CW at 8 PM
Smallville Promo:

Dollhouse
Now that Paul's inside the house, how will be spend his days? Also did Alpha's final imprint onto Echo leave her forever scarred? And what's this we're hearing about the Dollhouse bringing about the end of the world? One thing we can promise you is loads of sexy role-playing ideas will be coming your way, via Eliza Dushku and her doll friends.
It's Back: Sept. 25 on FOX @ 9 PM Begins
Stargate Universe
The darkest of the Gates tries out new characters, a new ship and a shaky-cam technique. The new Gate crew gets marooned aboard an ancient ship, doomed to spend their days traveling the universe, and never able to return back to Earth in their "real" bodies.
Premiere Date: on Syfy @ 9 PM Begins Oct. 2, with two-hour premiere
SGU Promo:

Sanctuary
Gather ye monster hunters, the supernatural detectives headed by Amanda Tapping are back, and ready to solve your odd greenscreen crimes.
It's Back: on Syfy @ 10 PM Begins Oct. 9
Sunday:
Storm Chasers -
Before Helen Hunt made it oh-so-romantic, storm chasing used to dangerous, and the folks over at Storm Chasers want to show you just how dangerous the inside of a storm can be.
It's Back: Oct. 11th on Discovery at 10 PM
Venture Brothers
Brock is gone, and Hank and Dean are actually going to mature and grow up? Say it isn't so! But at least the latest promo for the new season for Venture looks like classic Venture insanity-humor.
It's Back: November on Adult Swim
Venture Brothers Promo:

Sadly you'll have to wait until the new year for Day One, Past Life, Caprica, Human Target and the new seasons of Chuck, Lost and Better off Ted.
Additional reporting by Caitlin Petrakovitz.