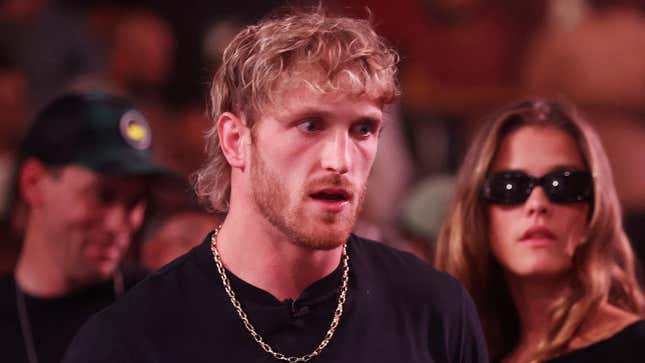 Logan Paul is again in the crosshairs of the public after a video series published by a fellow YouTuber accused him of scamming his followers. Shying away from controversy for perhaps the first time in his life, Paul posted a video response five days ago and then promptly scrubbed it from the Internet.
In August 2021, YouTuber/boxer/forest lover Logan Paul began promoting a game, CryptoZoo, on his podcast Impaulsive. CryptoZoo is a blockchain-based game where players could purchase in-game cryptocurrency to then purchase an egg that would hatch into an animal that users could crossbreed with other in-game animals. The rarer the breed, the more in-game crypto a player could receive, in turn buying more eggs or cashing out for fiat currency.
Since then, players have allegedly spent and lost tens of thousands of dollars with CryptoZoo. In a YouTube video series by Coffeezilla, legal name Stephen Findeisen, documenting the snafu, investors and fans of Logan Paul claim that there was no way to cash out—and no way to hatch the eggs at all. After mounting public pressure following Coffeezilla's three-part series, which accrued millions of views, Paul first issued a response video that he said would debunk Coffeezilla's claims before deleting it two days later.
"You've successfully used my name for views and money... You can definitely hatch and even breed your animals," Paul said to CoffeeZilla, uploaded Jan. 4. Paul did not, however, respond to the allegations of keeping players' money even when they attempted to withdraw it. The video has since been removed from his channel but was been re-uploaded in a video by streamer Hasan Piker. "While your work used to be impartial, your addiction to clicks has clouded your judgment," Paul added.
Paul attempted to refute Findeisen's allegations by claiming to be hoodwinked by a criminal in the process of working on CryptoZoo. Paul identified Zach Kelling as the man who developed the game's code and fled to Switzerland with it, holding it hostage for $1 million. Paul describes Kelling's past with multiple felonies, but neglects to mention in his defense that he willingly hired Kelling to work on the project.
Paul seemed to change his tune in the intervening days. After some more back and forth with CoffeeZilla, Paul allegedly apologized to the YouTuber over the phone. Coffeezilla tweeted on Jan. 7, "Logan called me. He said he's deleting the two responses, and is dropping the lawsuit threats.
Paul said via Discord that he would be apologizing to his fans in the coming days.
"I will be taking accountability, apologizing, and coming forward with a plan in the near future," Paul wrote, according to a screenshot uploaded to Twitter by Coffeezilla. "Thank you all for believing in this project & sticking with me. I know it's been bumpy but your support is everything to me and I will make this right."

Current teasers for CryptoZoo hint that a revamped version of the game will be available at some point in 2023 or 2024.