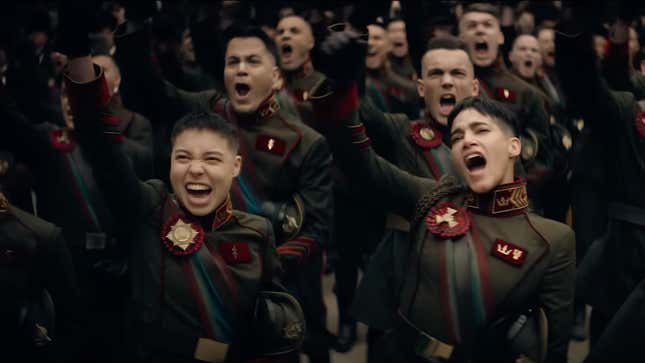 The trailer for Zack Snyder's Rebel Moon Part 1: A Child of Fire dropped today giving us our first look at the upcoming Netflix space odyssey.
Just from the teaser alone, there's a full gamut of looks on the ensemble—particularly star Sofia Boutella, whose character, Kora, was once a blaster-armed member of the Imperium army, and later becomes a defector in hiding. With our first glimpses of the movie's costuming for the Mother World, the harvest planet, and the snowy frontiers of space, the original looks are giving Warhammer 40K space army meets Mad Max: Fury Road scavenger chic.
Recently at a presentation for the film, io9 got a look up close at some of the costumes featured in the movie.
Check out the gallery here.