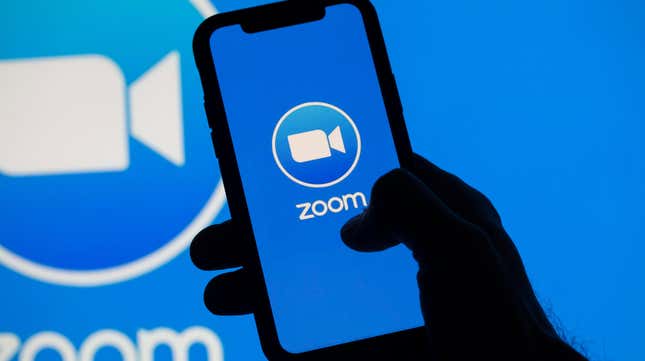 After massive backlash over its wishy-washy communication regarding training artificial intelligence with customer data, Zoom wants to set the record straight. Today, Zoom issued an update to its previous announcement on its plans for AI to formally claim that the company will not use audio, video, chat, or similar data to train its AI models.
Why is Everyone Suing AI Companies? | Future Tech
Zoom issued the update today to its original blog post, published earlier this week by Chief Product Officer Smita Hashim. Zoom's terms of service stated that the company could use Customer Content—which is what Zoom calls audio, video, chat, attachments, screen-sharing, etc.—to train its own in-house or third-party AI models. On Monday, however, the blog post from Hashim promised that Zoom wouldn't use Customer Content to train AI (except in some cases). Today, the company has updated Section 10 of its terms of service to no longer retain the legal right to use Customer Content to train any AI models. Zoom did not immediately return Gizmodo's request for comment on what data sources these AI features will, in fact, be trained with. The company also updated Hashim's blog post with an apologetic note:
Following feedback received regarding Zoom's recently updated terms of service, particularly related to our new generative artificial intelligence features, Zoom has updated our terms of service and the below blog post to make it clear that Zoom does not use any of your audio, video, chat, screen-sharing, attachments, or other communications like customer content (such as poll results, whiteboard, and reactions) to train Zoom's or third-party artificial intelligence models.
On Monday, Zoom also announced new generative AI features that would be coming to the platform. Zoom IQ Meeting Summary takes "this could've been an email" way too literally and offers users a thorough summary of their meeting, while Zoom IQ Team Chat Compose is a text generation tool. Zoom says that all participants in a given meeting will be notified via an on-screen popup when either of these AI tools are enabled.
AI training on user data is a hot button topic as the tidal wave of artificial intelligence continues to inundate us all with useless applications. Arguably one of the most popular and effective AI models, OpenAI's GPT-4, is also a black box. At release, OpenAI refused to reveal what kind of data it used to train GPT-4, leaving the world to wonder what kind of garbage scraps, sensitive data, or false information it could be scrounging up and regurgitating onto our computer screens.