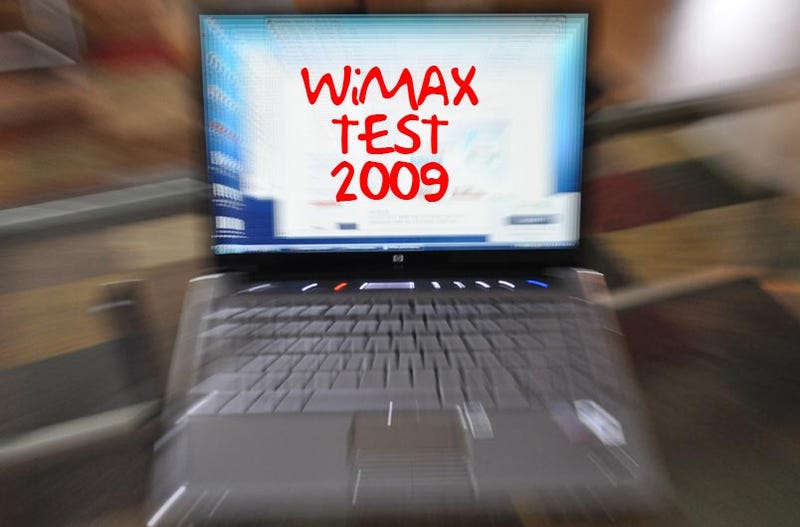 A cable modem in your pocket. Rockin' down the highway with video on demand. Real wireless broadband. I tested an unthrottled Clearwire WiMax connection all over Portland, and that's (mostly) what I got.
It's hard to conceive of harnessing that much bandwidth wirelessly while sitting outside a shopping center, enjoying an unseasonably warm March day. It's almost a joke, being able to watch Jon Stewart ream Jim Cramer—streamed via Hulu—while sitting in the backseat of a Lincoln Navigator doing 60 on the freeway. Having reviewed gadgets for almost a decade, I sometimes have to fake excitement that I may not truly feel in my loins. But this is different—real, honest-to-God wireless broadband made me freakin' giddy, even if it didn't deliver peak speeds at every spot where I parked.
If most of what we review is a chunk of the present, WiMax is from the future. Thankfully, it's the near future.
The Test
Clearwire is a wireless data service now majority owned by Sprint (but with Comcast and others holding stakes). Currently it's got the Clear WiMax service in both Portland and Baltimore. In Portland, it sells mobile and home modems that can pull down up to 4Mbps, but you know from reading Giz Explains that WiMax is already capable of a lot more: It's the first 4G network that's actually up and running in the US.