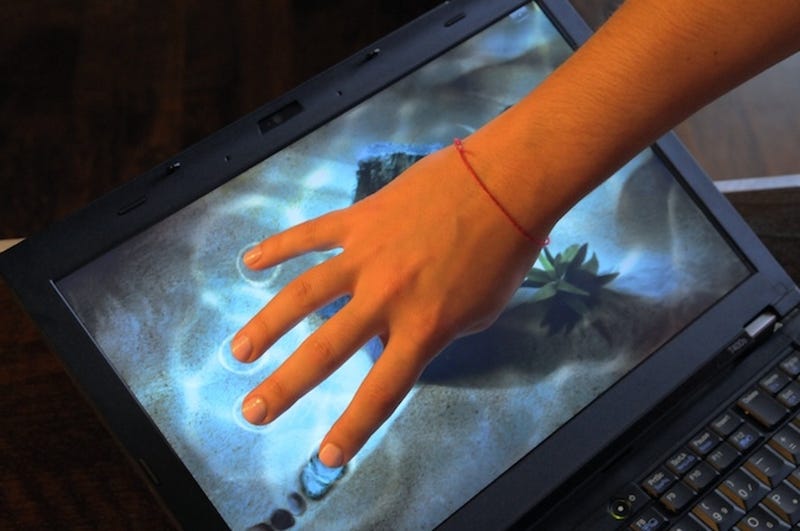 The Lenovo ThinkPad T400s looks like your boring tray-table business notebook. But what the flight attendant doesn't know is that the Windows 7 14.1-inch capacitive touchscreen laptop is the first capable of four finger multitouch and it's fingertastic!
Four Freakin Fingers
Up until now most notebooks with multitouch have pretty much blown (including the Dell XT2 and the HP Tx2). Most of that was because of the Windows Vista interface and sluggish screen technology. The Windows 7 ThinkPad T400s with its capacitive touch screen changes that and almost makes me forget about the all out brawls I once got into with older tablets. However, while the hardware is strong, the success of the T400s depends on it getting good software and applications to run on top of it.