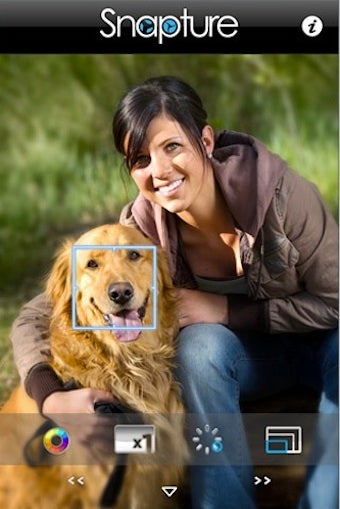 Snapture: The best jailbreak camera app came to the App Store a few months ago, but it was missing a few things-specifically, tap-to-focus on the iPhone 3GS, the lack of which made it feel like a compromise, not a categorical improvement. Well, that's fixed now, and along with new camera filters, social network support, and the app's standard burst shooting, visible camera roll, full-resolution capture and full-screen tap-to-shoot makes Snapture's $2 seem much more reasonable.

ShopSavvy: This is one of the best barcode apps for Android, and now it's available on the iPhone. If you have a 3GS, you can sort of ignore the harsh reviews in the App Store, because a lot of them are written by people with iPhone 2Gs and 3Gs, neither of which have the autofocus capability necessary to scan properly. If you don't, well, good luck! At any rate, it's free, and the data-even if it can be sparse on some local searches-is invaluable.

Waze: Free, crowd-sourced turn-by-turn app Waze might not navigate quite as well as the Navigons and Telenavs of the world, but it's got one killer feature that they don't: cherries, to chomp with your car.

CatPaint: Within seconds of installing CatPaint, I felt like the Matisse of adding cats to photos. Within minutes, I was Leonardo da goddamn Vinci.
Sometimes the best apps are the simplest, and CatPaint is nothing if not simple. Cats can be added to preexisting photos or cat-scarce shots from the iPhone's camera, and either saved to your camera roll or sent via email. Using it takes a while to get used to: Once you've selected a cat from the app's animal palette and set the slider for size, each tap on the photo instantly splashes a new cat at the point of contact, which can't be edited, save for a temperamental shake-to-delete function. But seriously, not the point.