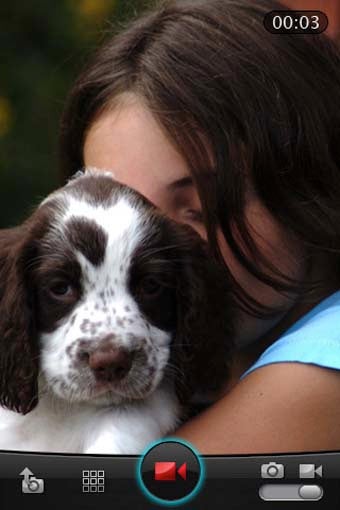 Camera Pro Plus: There's a lot of overlap in camera apps, so interface and novel features are generally what determine the best. (I'm partial to Snapture.) But Camera Pro Plus, already a great alternative camera app, now records video, which it competitors generally don't. Trump card, folks! (Until everyone else does it too.) $2.

Angry Birds: Terribly violent little casual game, to birds. A terrible addictive little casual game, to humans. It's a bit like a cross between a scorched earth game and a physics tool—your goal is to launch an avian cartoon into precariously stacked structures. The more stuff you knock down, the higher you score. If you're not ready to throw down a dollar based on the concept alone, there's a pretty solid lite version, too.

Plants vs. Zombies: A terribly addictive tower defense-type game, with zombies and plants instead of soldiers and death towers. The new players give the game a fun kineticism, so don't judge the game by its cartoonish graphics: this is a very, very good game in a fairly crowded category. $3.

Meebo: Hardcore power messagers (who are you people, exactly?) might want to stick with their Beejives and Trillians, but for the rest of us, Meebo will do just fine. It's nearly as good as the best iPhone messaging apps out there, and it costs absolutely nothing. Love.