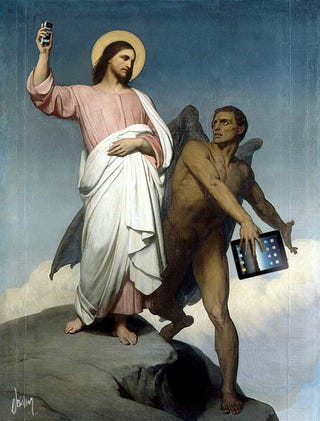 Look. The hype has gotten to all of us. You're up at some ungodly hour. You said you wouldn't buy one til the third generation, but now look at your apple.com cart. Let me talk you down; Do what's right.
Honestly, there are a lot of good and bad reasons to buy or not buy an iPad, but I figure you're reading this article because you want to be convinced to resist preordering one right now.
So, let's start: Seriously, are you dumb enough to buy a first generation iPad?*
•The Price Will Drop, I Should Not Buy: Remember the iPhone cost more than this at launch. And two months later, the price plummeted. Apple said they'd be open to the same price flexibility but only if fewer people than expected buy them. If we can resist, as a team, we can get them to lower the price. Don't ruin this for the rest of us with self control.