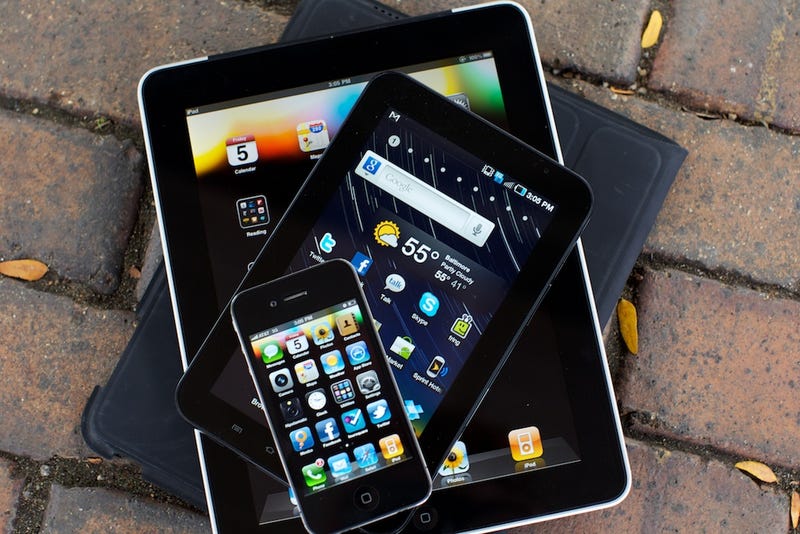 This is it. The Galaxy Tab is the first Android tablet meant for humans. But is it actually fit for humans? No.
Samsung Galaxy Tab (Sprint)
Price: $399 w/ contract, ($599 w/out)
Display: 7 inches @ 1024x600
Processor: 1GHz ARM Cortex A8
Memory and Storage: 512MB RAM, 2GB built-in + 16GB microSD
Cameras: 3.2MP (rear); 1.2MP (front)
Monthly Data Plans: 2GB for $30; 5GB for $60
Put simply, the Galaxy Tab is the first post-iPad tablet that matters, because it's the first tablet that's trying to be legitimate competition. It aims to break a lot of ground. Powered by iOS's biggest rival, the Tab essentially kicks off the next generation of tablets. And, at the size of a paperback, it's one of the first to seriously test how well a seven-inch tablet really works. There's a lot riding on this thing.