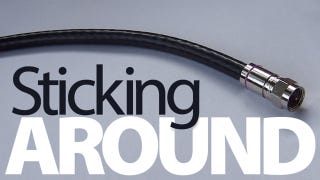 "I feel really good about Comcast" is not something Roku, Boxee or Google execs would want said by people who've tried out their connected TV products. Nevertheless this past Friday there were five Boston-based families doing just that.
(Un)welcome Guests?
The five families were assembled by local ad agency Hill Holliday as part of a day-long look at the future of television.
The event, called TVNext, sought to explore how the television experience is at once becoming more social, connected and portable. For the "connected" portion of TVNext, Hill Holliday showed a brief six-minute video (edited down from about 15 hours of footage) that captured how these five families felt before, during and after their connected TV experience. As Hill notes in their blog entry on this experiment, criticisms specific to a device were omitted in favor of common themes that all five families had reported during their time with a device.
Each family was what I'd like to refer to as "mainstream." They had cable boxes, DVRs and Netflix or iTunes accounts and knew how to use them. They "cut" their ties to cable for the week between Christmas and New Year's and consumed their TV content using only the device provided by Hill Holliday (either a Roku, Boxee box, GoogleTV, Xbox 360 or Apple TV). They might even read Gizmodo, but probably do not camp out here during one of Chen's breathtaking live blogs.
Finally, a FlipTV recorded the before and after interviews with Hill Holliday, with the users themselves recording everything else in between.
If the above quote about Comcast didn't give things away, one need only wade two minutes into the Vimeo linked to over at Kotaku on Friday for the kick-in-the-teeth confirmation: These boxes just aren't ready for mainstream users. Worse still for these interesting companies and products, with the prevalence of cable company-provided DVR boxes and impressive tablet and smartphone apps from FiOS and Xfinity I didn't get the impression Friday that the mainstream may ever want, or more importantly need, to give up their basic DVRs.