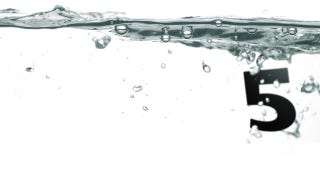 The iOS and iPhone 5 rumors have been coming in at a whirlwind clip lately, and it can be a Sisyphean task trying to keep up with it all. So here's a quick roundup of everything that might have slipped under your radar.
The Latest
First, the juicy stuff: it looks like Apple is in the final testing phase of the next iPhone, and we have slightly harder confirmation that it will launch in September. The same report notes that, at least at first, Verizon won't jump on the Facetime-on-3G train, which AT&T seems ready to embrace. They do note that 3G isn't the same as 4G, which could mean nothing—or a whole lot.
iPhone 5 Hardware Rumors
iPhone hardware rumors are springing up faster than Congressional Twitter scandals right now. The biggest, and one of the bigger stretches source-wise, is that the iPhone 5 will, in fact feature a 4G LTE network. That gem came from a United Arab Emirate's wireless operator jumping the gun on an advertising campaign. We're still pretty sure they're full of shit, especially with more iPhone 4S rumors springing up, this time that it will skip the SIM card. The 4S is the name bloggers have given the less-than-revolutionary upgrade for this generation of iPhone, and dropping the SIM card will save Apple some space inside the handset, at the expense of some security. The same rumor has a "major new" iPhone being released in 2012.
Some other clues can be gleaned from the new software. A panoramic camera mode sort of implies a panoramic camera, for one. And 1080p app exports suggests the same of a 1080p camera. And of course ThisIsMyNext mocked up their own weirdly tapered renders for the new handset based on multiple sources of information.