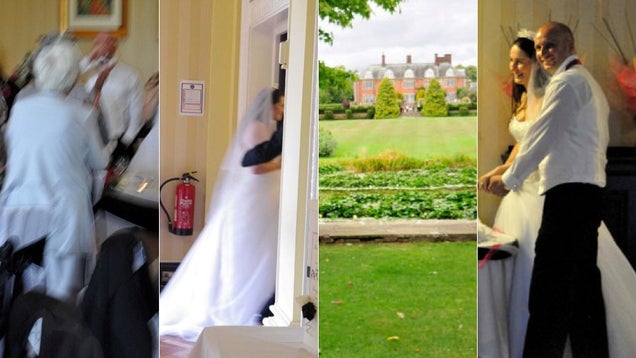 S
We don't say of all time with a light heart, but truly, these are the worst wedding photos of all time. Did a child take them? An elephant? A ghost? Every single one is godawful in its own godawful way.
An unlucky UK couple will have to rely on these hilariously terrible snaps to conjure memories of their special day, taken by a photography firm that's now out of business. The Telegraph reports the pictures "were also taken without flash because one of the photographers complained about being epileptic." The ol' epileptic photographer card! A likely story.
So then, which is the absolute worst of the worst?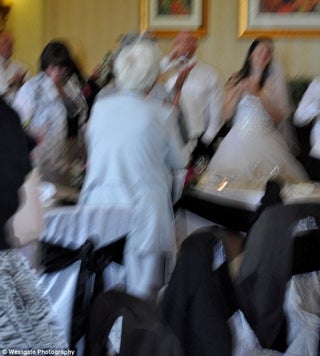 S
Is it this mushy celebration of white fabric poltergeists?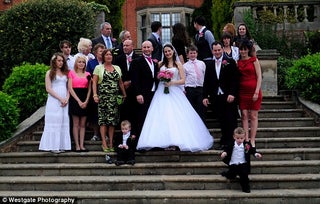 S
A group shot with nobody looking in the same direction?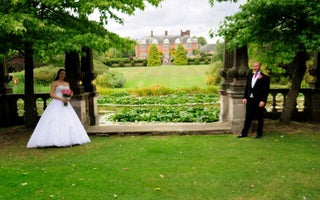 S
An awkwardly distant shot of the couple looking like they're celebrating a divorce?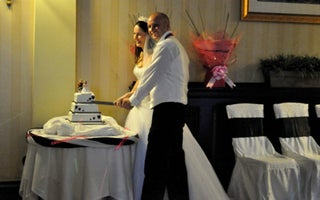 S
This cake-cutting noise fest?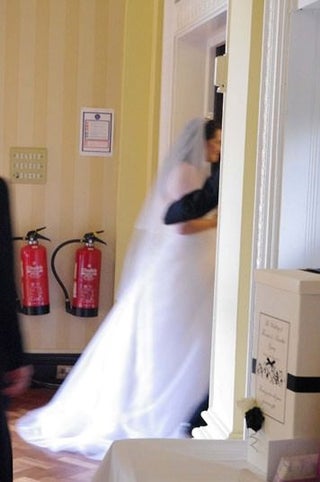 S
Or the bride exiting the room near some fire extinguishers?
At any rate, the album is either the most shocking display of photographic ineptitude we've ever seen, or a masterwork of trolling. At least the worst part of their marriage is out of the way. [Telegraph via PetaPixel]