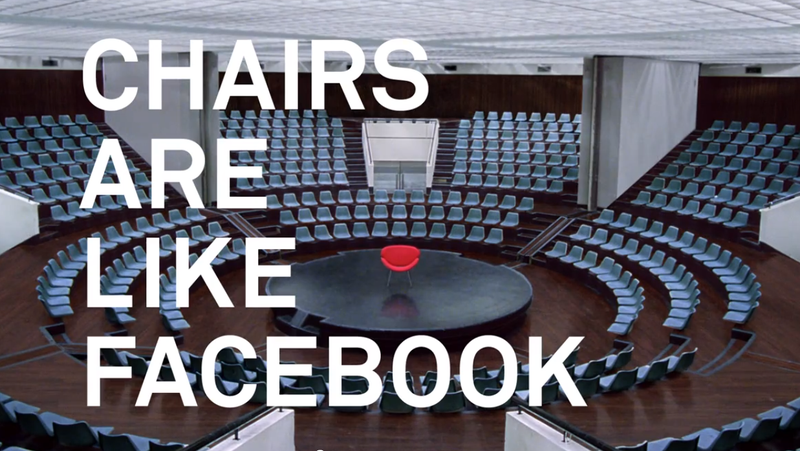 Intel's always been a bit of a brand machine—remember the "Intel Inside" stickers?—and on Tuesday it upheld that tradition. In a pivot from the sort of stodgy "Sponsors of Tomorrow" slogan, the company is going with the hacker-friendly "Look Inside." How much can a new slogan really matter, though? A lot, if history is any guide.
Intel's actually been teasing Look Inside for sometime, though this week was the official launch. And in a more unofficial way, it's meant to take the company back to its roots. ("Look Inside." What's inside? "Intel Inside." Get it?). Time will tell whether it'll pay off, and there's every reason to think it could go either way.
Companies come up with slogans as punchlines to the long story of the brand they're trying to build. In the past few decades there have been some smash hits, and there have been some brutal boondoggles that didn't just fail to boost a brand but actually hurt it. Here are a few of the biggest impact tech slogans of recent year, and why they made a difference.
---
Apple: "Think Different"
Okay okay. Trite as it may be to say this, this very Steve Jobsian slogan came to define what was once a small computer company in Cupertino, California. It was that "Think Different" approach that embodied everything about Apple. There's been debate about its grammatical correctness, but there's little doubt that the phrase has stuck in the heads of Apple users and newbies ever since Jobs first deployed it at the October Seybold Seminars San Francisco 1997. At that same event, it was the Think Different campaign that gave us The Crazy Ones, above
---
Google: "Don't Be Evil"
Sergey Brin and Larry Page were so filled with hope in the beginning. So optimistic. So idealistic. So... opportunistic? Sure, that too. Because despite its early scrappy startup roots, Google is now a giant corporation that often can't live up to the standards it sets for itself. From violating people's privacy with their car-mounted Street View cameras and Wi-Fi units to sometimes exploiting user data for its own profiteering needs, the search giant has been misbehaving so much lately that it's in seemingly perpetual trouble with the Federal Trade Commission (FTC) and is facing privacy-related investigations around the world. Sure, lots of the products are free. But even free things have a price.