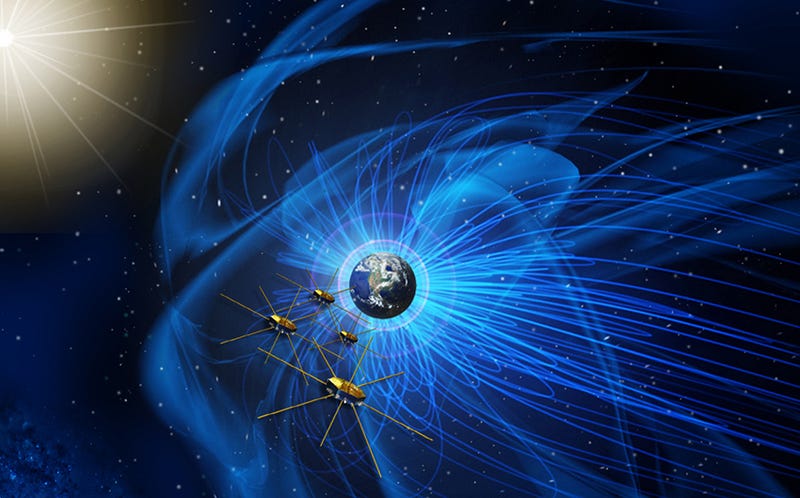 For the first time, physicists have observed a mysterious process called magnetic reconnection—wherein opposing magnetic field lines join up, releasing a tremendous burst of energy. The discovery, published today in Science, may help us unlock the secrets of space weather and learn about some of the weirdest, most magnetic objects in the universe.

The magnetosphere, an invisible magnetic field surrounding our planet, is a critical shield for life on Earth. It protects us from all sorts of high energy particles emitted by the sun on a daily basis. When a particularly large burst of solar energy hits the edge of the magnetosphere (called the magnetopause), it can trigger space weather. This includes geomagnetic storms that light up the northern and southern skies with auroras, occasionally knocking out our satellites and power grids.
A better understanding of space weather is key to helping us prepare for the next massive geomagnetic storm—a once-in-a-century event that could quite literally cause a global power surge. Magnetic reconnection is at the heart of the mystery, underlying both the formation of solar eruptions and how they interact with our planet.