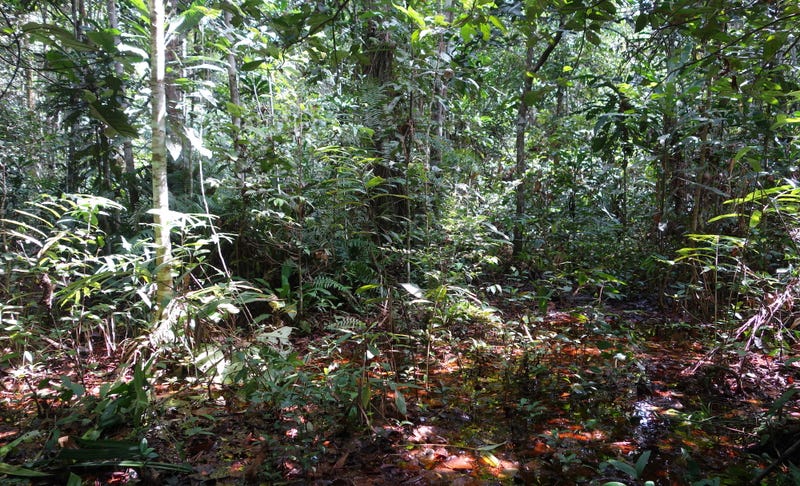 A newly-discovered peatland in the Congo Basin of central Africa contains an estimated 30.6 billion tons of carbon in its waterlogged soils—equivalent to three times the total annual carbon emissions of every human being alive today.

Covering an area the size of England, the Cuvette Central is the largest tropical peatland area on Earth, dramatically increasing the amount of carbon stored in our planet's hot and humid midsection, according to an analysis published last week in Nature. Now that this vast carbon sink has been identified, experts say we need to take every action possible to ensure it remains in the ground.
"Peatlands are only a resource in the fight against climate change when left intact, and so maintaining large stores of carbon in undisturbed peatlands should be a priority," lead study author Simon Lewis said in a statement. "Our new results show that carbon has been building up in the Congo Basin's peat for nearly 11,000 years."
Peatlands only cover about three percent of Earth's land surface, but they contain up to a third of all of the carbon sequestered in soils. Peat forms in waterlogged regions where plants add lots of organic material to the soil, but where decomposition is inhibited by a lack of oxygen (and, in the case of boreal and tundra peatlands, low temperatures). Over time, the highly organic, dark brown-to-black muck soils that characterize peatlands can compress into coal. That is, unless the soil warms up and dries out, at which point all of that carbon is liable to escape back to the atmosphere.