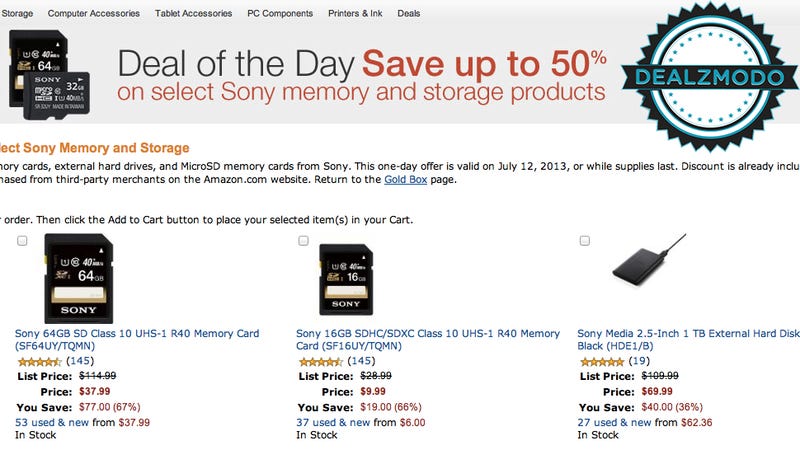 For your digital storage pleasure, today's Amazon Gold Box has discounted a plethora of Sony memory cards and external hard drives. These are some of, if not the best prices we've seen on these items, and the variety means you should be able to grab exactly what you need at a great price. Start saving and storing. [Amazon]
---
Top Deals
• Seagate 4TB USB3 External ($150) | Newegg | Use code EMCXNWV52
• Our previous deal of the day on the Canon EOS M is back in stock at Amazon.
• Yesterday's deal of the day for $50 off the 2013 11" Macbook Air is still available.
• The 50" 4K TV we've written about several times in the past is down to $966 again.