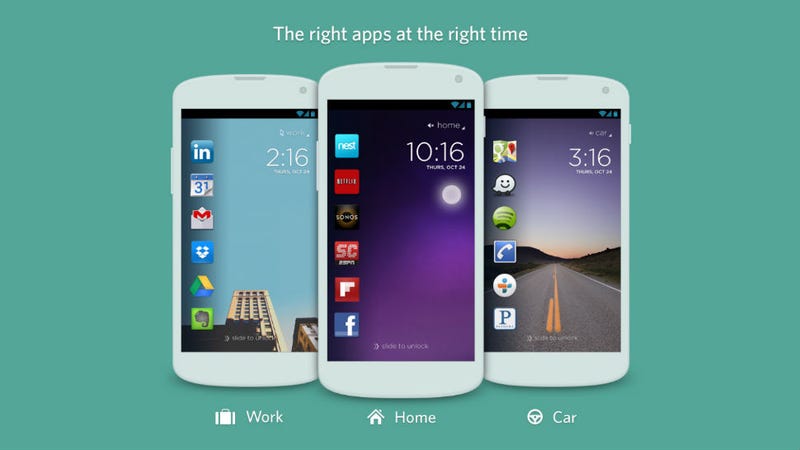 Your phone is probably full of apps. And that's great! Apps are fun! But having a million of 'em is less fun when you need to get to a specific one, and right quick. A new Android app called Cover's got your back though, and can turn your lockscreen into a simple menu of only what you need right now.
Cover does its magic by learning where you live and where you work, and then keeping track of what apps you use at home, at the office, and in between. Then, it shows you its idea of your favorite apps right on your lockscreen. Even better, it lets you unlock to whatever app you need, or even peek behind the lockscreen curtain to see what's going on back there, pulling the lockscreen back just far enough to get a look at a sliver of the app, before letting it fall right back into place.
Sound familiar? It is. This "phone that knows what you want" idea is very popular right now. You may remember Aviate from a few weeks back, operating on the same basic concept. Or any number of other variations on the theme.