App launchers typify the Android phone experience: don't like the way your home screen looks? Tinker around with it! But while plenty of launchers offer deep visual customization, in the end they're all basically elaborate paint jobs. Aviate, launching in beta today, doesn't give you as many tweaks for your home screen, but it makes your phone morph with your daily activity.
Aviate gives you five different home screens—Morning, Going Somewhere, Work, Restaurants, and Nighttime—that pop up automatically based on time and your activity (or when manually chosen by swiping right from the home screen). Each screen populates with the information and apps Aviate considers relevant: weather report, the day's calendar, and news apps in the morning; navigation apps when you're on the move; Alarm Clock and Do Not Disturb (and in my case, Kindle) when it's late and you're at home, and presumably ready for bed. Every screen keeps your top 10 most used apps in a swipe-up drawer.
What Aviate promises is to dress your phone in different outfits throughout the day. At work the look is business professional, with Google Docs and Dropbox apps highlighted, and one-touch buttons for email and calendar, but not a social media button in site. At a restaurant, your home screen slips into something casual, offering up camera and check-in buttons, suggesting apps like Foursquare and OpenTable, and giving you tips and reviews from Yelp.
G/O Media may get a commission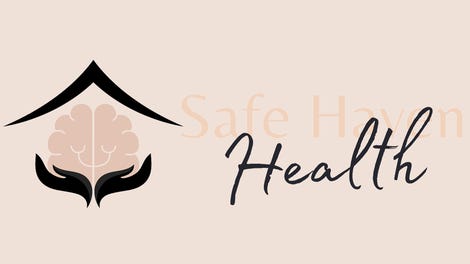 Addiction counseling
Safe Haven Health
What you'll see swiping to either side of the homescreen (in this case, my work screen)
I took Aviate for a spin overnight to see how it works. It's pretty good about using context clues to suggest apps and activities. Once you've entered your home and work addresses, when it senses you're en route to either it'll give you navigation and traffic updates automatically. It senses when you're near a restaurant or shop and gives you a custom screen that's usually relevant—though when I went to a coffee shop in my neighborhood it swore I was at Victoria's Secret next door. The Google Reviews it offered me weren't very relevant to my coffee.
Aside from curating your apps based on what you're doing, Aviate organizes your full app list in two ways: Collections, one swipe left from the home screen, which groups your apps by category (social, work, music, etc.), or an alphabetized list one swipe further left. You can drag and drop apps that didn't automatically appear on one of the home screens, or add widgets if that's your kind of thing.
You can't, however, make major rearrangements—unlike "customize everything" app launchers, Aviate keeps your choices pretty tightly confined within the five home screens. Android users who love to crawl around under the hood might find this disappointing. This is a set-it-and-forget-it launcher: Once you've got it optimized, there's really not much else to fiddle with.
If you've got lots of apps, but you don't like digging through them all to find the ones you usually use at work, on the train, or on the town, Aviate's dynamic system and low-clutter design might be what you're looking for. Private beta opens up today, and the folks at Aviate are offering 500 downloads for Gizmodo readers with the redemption code GIZMODO. [Google Play]