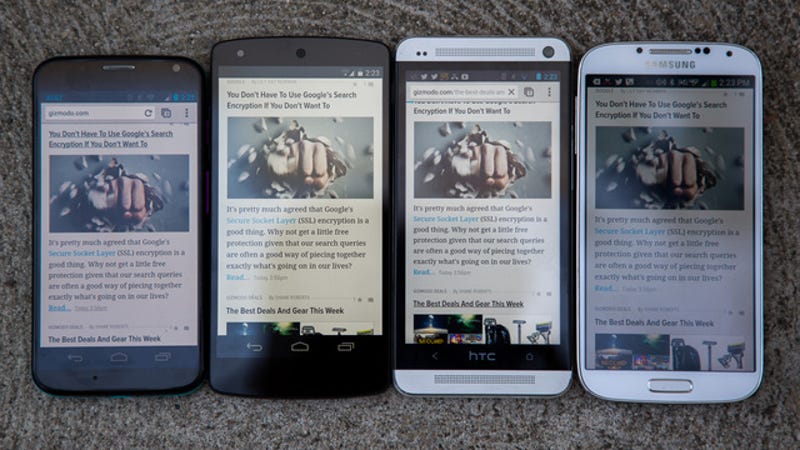 There are something like one million Android phones for every person on the planet right now (plus or minus one). Most of them suck. Many are great. Here's the definitive list that tells you which is which.
Here are the ground rules. Every Android phone available on the websites of the big four US carriers will be ranked. Phones that are only sold refurbished or certified pre-owned will not be ranked. Sorry, Pantech Burst on AT&T, that means you don't make the cut. Other notable phones will be added to the list as seen fit (hello Nexii!). There will be no ties. This is America, where there is one winner and then different degrees of losers.
1. Nexus 5
The best Android phone you can buy is also the most Android phone you can buy, if that makes any sense. It's everything great about Android in one brawny rectangular prism. It's fast, it's big, it's cheap, and it isn't tied to carriers. You can forget about all those manufacturer skins and bullshit carrier delays once you go Nexus; this phone will always (and only) be what Google wants it to be. It's like moving to a place with impossibly good weather. You'll forget about all the suffering of shoveling snow and the shattered dreams of broken umbrellas with a Nexus 5.