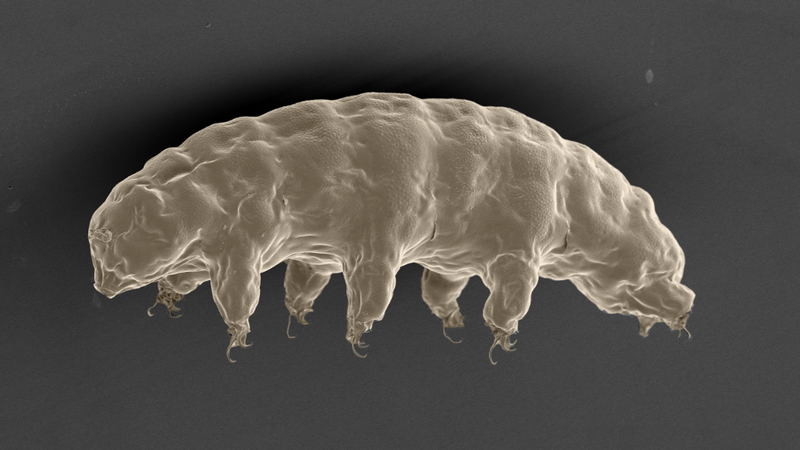 Tardigrades, also known as "water bears," are microscopic animals capable of withstanding some of the most severe environmental conditions. Researchers from Japan have now created the most accurate picture yet of the tardigrade genome, revealing the neat tricks it uses to stay alive.
In a new study published in Nature Communications, geneticist Takekazu Kunieda and his colleagues from the University of Tokyo present a genetic analysis of Ramazzottius variornatus, arguably the toughest and most resilient species found in the entire tardigrade clan. Their results show that tardigrades have evolved a unique arsenal of strategies to cope with stressful conditions, including a protein that protects its DNA from radiation damage.
When the researchers transplanted this protein to cultured human cells, the same protections still applied—a finding with potential applications to cellular preservation methods, genomic therapies, and the burgeoning science of transgenics.