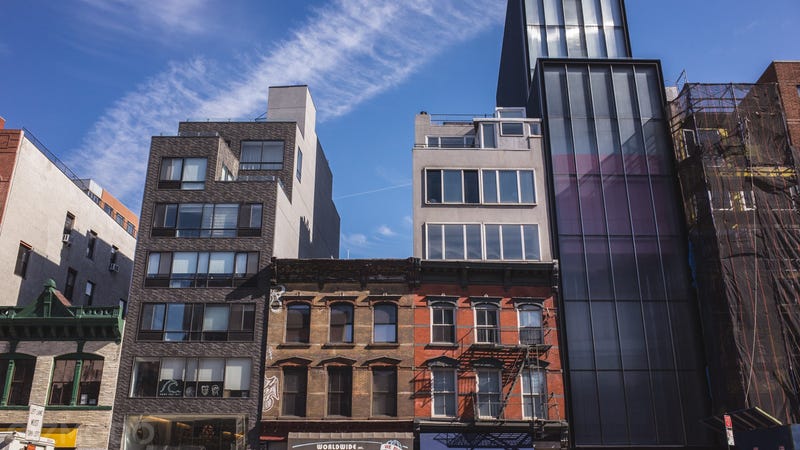 With news this week that the famous Salvation Army—a haven for the homeless on the Bowery—would be replaced with an Ace hotel—a haven for hipsters—some would say it's the end of an era. But they'd be wrong. That era ended a long time ago.
It's a little too perfect, though. A high-priced hotel drops $30 million for a piece of prime real estate and makes a whole population of homeless people even more homeless. The Salvation Army will relocate to Brooklyn. Meanwhile, the former flophouse on the Bowery will soon be home to an iconic establishment that charges $239 a night for a room with bunk beds. About five years ago, a room in one of the Bowery's famous single occupancy hotels cost just $6. WNYC covered the news when it broke on Wednesday with the unapologetic headline: "On the Bowery, Homeless to Hipsters Almost Overnight."
It's gentrification at its swiftest. That's what's happening down on the Bowery. But it's been happening for years, of course; some might even say for a century or more. The Bowery, a street that's older than Broadway, has lived several lives since the days when it led the way to Peter Stuyvesant's farm. Now it leads the way to overpriced farm-fresh produce at a Whole Foods encased in glass. And you know what? It's the hipsters' fault.