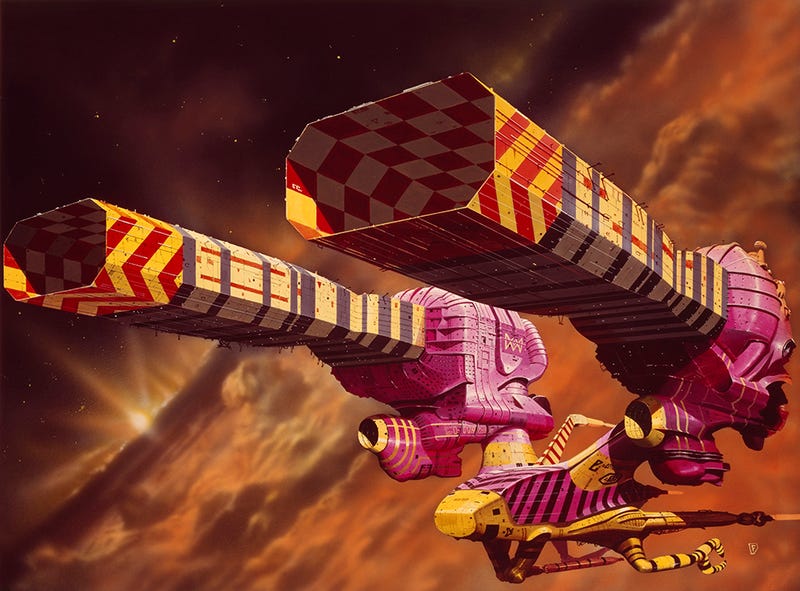 Before we get into the concept art here, you've gotta watch the trailer for Jodorowsky's Dune, a new documentary chronicling the eponymous Chilean director's crazy-ambitious attempt to bring Frank Herbert's sci-fi classic to the big screen in the 1970s.
Right?? This looks GREAT. Alejandro Jodorowsky's unbridled enthusiasm for the project doesn't seem to have waned in the thirty years since he began assembling what might be the greatest story never told on the silver screen (assuming you didn't check out David Lynch's adaptation from 1984).
Two solid years were spent plotting this unrealized masterpiece, which appears to have become as much a spiritual journey as a cinematic one—and one that would have suited Jodorowsky's cult-culture sensibilities pretty much perfectly. Check out the bizarro star-studded cast he was angling for: Orson Welles, Mick Jagger, David Carradine, and Salvador Dali—featuring music by Pink Floyd, natch.