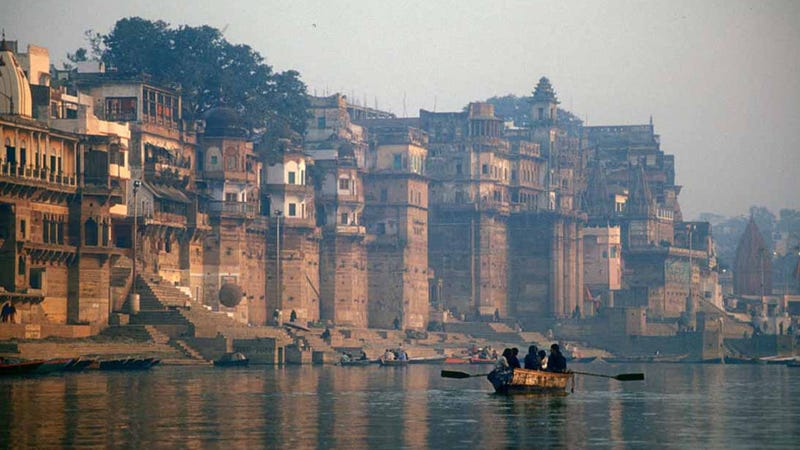 Courts in New Zealand and India have granted legal personhood status to three rivers. The strange status is meant to protect the waters from pollution, but the measure could lead to unintended consequences, while undermining efforts to grant personhood status to living beings who actually deserve it.
Earlier this month, a court in New Zealand declared its third longest river, the Whanganui, a person. Just days later, India took similar actions, ascribing personhood status to two of its biggest and most sacred rivers, the Ganges and Yamuna. Similar to the way corporate personhood works in some countries, these rivers can now conceivably incur debts and own property, but more importantly, it means these rivers can petition courts (with the help of legal guardians, of course) to protect themselves from pollution and misuse.
This is undoubtedly a noble cause, but by granting personhood status to something that is so clearly not a bonafide person, the courts have set both New Zealand and India down a path where literally anything could be afforded the same incongruous status. What's more, the acts diminish what it means to be an actual person—a conscious, self-reflective, and emotional being—while at the same time undermining efforts to endow those who are truly deserving of this special status.
Declaring a river a person sounds wacky, but conservationists say the unconventional measure will work to protect critical bodies of water—and conceivably other natural resources—from environmental abuse. The New Zealand decision was not without precedent; three years ago, the country declared Te Urewera, a forested national park, a person. Bolivia and Ecuador have passed legislation granting all nature equal rights to humans, while some jurisdictions in North America are considering similar measures.
In New Zealand, the latest court decision was in response to Maori complaints that a treaty signed with British colonists in 1840, that was supposed to protect indigenous rights and property, wasn't being honored. The river is now recognized as a "living" whole, finally ending an ownership dispute that dates back 140 years, according to the Economist. The Whanganui river has been appointed two guardians, one by the government and one by the Maori. New Zealand hopes the measure will enhance its ability to enforce legally-established environmental protections and seek financial compensation from any who abuse the river. In addition to paying reparations to the Maori, the government is setting up a fund to enhance the river's "health and well-being."
Within a week, India's courts came to a similar decision, making reference to the recent court case in New Zealand. The courts assigned "legal parents" to protect and conserve the two rivers. Under the new law, the river's guardians are not required to prove that polluted waters are harming humans—they only need to show that the water has been contaminated beyond safe levels.
Only time will tell if these measures will have the desired protective effect, or if this "nature as persons" idea will gain traction elsewhere. Regardless, there are reasons to be troubled by this.