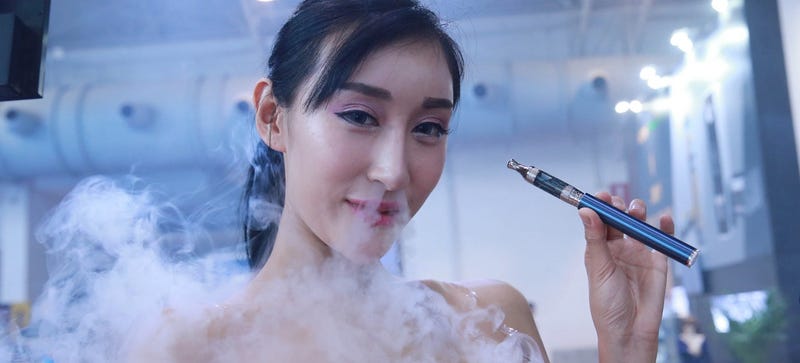 Altria Group, America's biggest tobacco company and makers of the iconic Marlboro brand, is laying off workers to save $300 million per year. Where are they going to put all that money? Into a true growth market: Electronic cigarettes.
Today Altria, formerly known as Philip Morris, controls just over half of the traditional cigarette market in the US. But its sales volumes are down 2.6 percent since last quarter. As the Wall Street Journal reports, the company wouldn't go into specifics about the layoffs, but said that it would definitely be putting more money into e-cigarettes:
When asked during the call what the company planned to do with the $300 million in savings, [Chief Executive Marty] Barrington declined to offer specifics but did say the company continues to invest in "reduced harm products" such as electronic cigarettes and in its brands.
With American smoking rates plummeting over the last half-century, tobacco companies have scrambled to find ways to increase profits. The most popular strategy as of a decade ago was to expand in developing countries (especially in Asia) with less stringent laws about workplace smoking and cigarette advertising. More recently, the largest tobacco firms have been both buying up and starting their own e-cigarette brands.