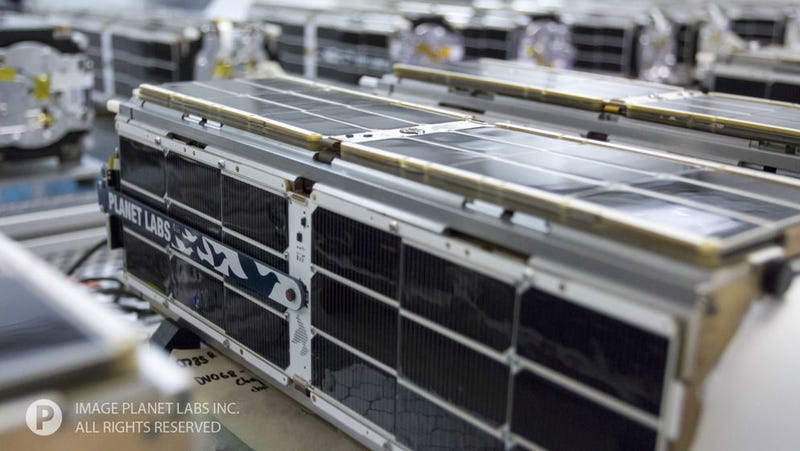 Since the launch of the Landsat program in 1972, generating images of Earth from space has been the near-exclusive domain of enormous, multi-million dollar satellites sponsored by nations and major defense corporations. But these new micro-satellites, recently launched from the ISS, aim to make real-time imaging available for a fraction of the price.
Designed, built, and operated by San Francisco-based Planet Labs, the micro-satellite (aka "CubeSats") system consists of 28 12- x 4- x 4-inch-tall imaging satellites, individually known as Doves, and collectively known as Flock 1.
These CubeSats are constructed largely from low-cost, non-traditional components, which drastically reduces the cost of each unit. The Flock was first delivered to the ISS last December aboard Orbital Sciences' robotic Cygnus vessel, and were released from the ISS using the station's on-board cube cannon.