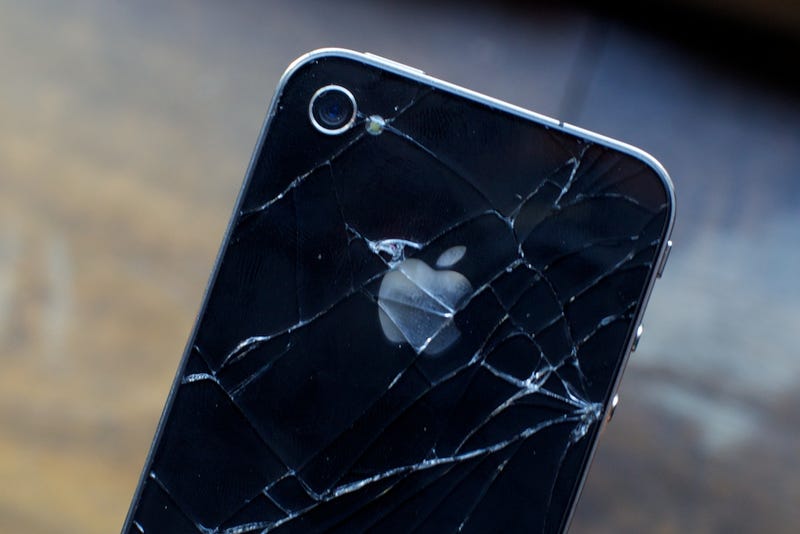 This morning's New York Times Magazine blows the lid off of an Apple conspiracy more outrageous than a dozen Foxconns. Cracking the Apple Trap, it's called in the print edition. Why Apple Wants to Bust Your iPhone, online. But in our hearts, let it be known only as Uhh... Seriously? Time to sigh together, point by point.
The article (essay? missive? dispatch from a land of vague comprehension?) can be—and was!—handily summarized by the NYT's own three-pronged Deep thoughts this week, which are debatably deep but almost certainly thoughts and are reproduced in their entirety as follows:
1. Apple may be coordinating the obsolescence of its products.

2. Which is annoying for consumers.

3. But possibly worse for the company.
Got it? Good! Let's talk these out.
Apple may be coordinating the obsolescence of its products.
This sounds juicy, doesn't it? As economist and Cracking the Apple Trap writer Catherine Rampell sees it, her iPhone starts to slow down right about when a new model comes out. And planned obsolescence, as she points out, is a very real thing; you find it in industries as diverse as fashion and textbooks and, perhaps most popular among conspiracy theorists, lightbulbs.
Where Rampell's case begins to fall apart, though, is when she starts to make it. In the very opening lines, in fact:
At first, I thought it was my imagination. Around the time the iPhone 5S and 5C were released, in September, I noticed that my sad old iPhone 4 was becoming a lot more sluggish. The battery was starting to run down much faster, too.
And here we have perhaps identified the problem. The iPhone 4, much like Ke$ha's "Tik Tok," was released to the general public in the summer of 2010. It had 512MB of RAM, as little as 8GB of storage, ran iOS 4.0, and was graced with a 1,420 mAh battery. Three and a half years ago, that was very decent—though admittedly not flashy—hardware.
In those last three and a half years, that phone has been through countless firmware updates, taken untold photos, been charged improperly (they all are), been dropped (likewise). It has, in short, been used. And the more the components within it are used, the more they will degrade.