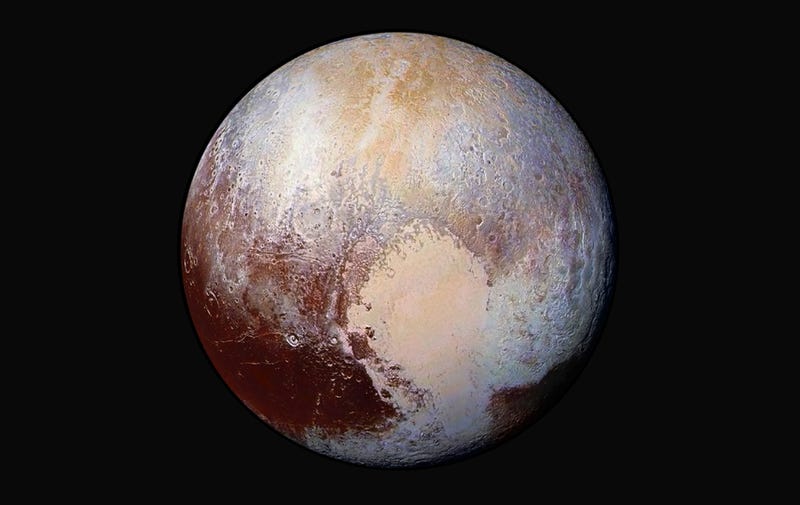 In recent months, there's been growing evidence that Pluto is hiding a liquid water ocean beneath its frozen surface. New models by researchers at Brown University support this hypothesis, and take it one mind-boggling step further: Pluto's ocean may be more than 100 kilometers (62 miles) deep.

That conclusion, which is published this week in Geophysical Research Letters, came about through a simple observation about Sputnik Planum, the enormous, heart-shaped crater that dominates the dwarf planet's midsection. It turns out Sputnik Planum sits directly on the tidal axis linking Pluto to its largest moon, Charon.
As other researchers have noted, this curious position suggests Sputnik Planum is a positive mass anomaly—an unusually heavy patch of Pluto's crust. In fact, it's thought that the enormous asteroid responsible for creating Sputnik Planum struck somewhere near the north pole, but that over time, Pluto's heart became heavy and caused the entire planet to tip over.