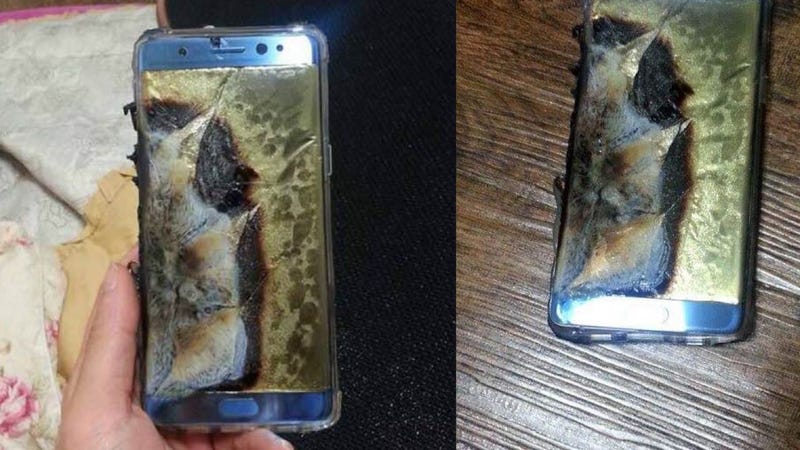 Samsung isn't taking reports of exploding Galaxy Note 7's lightly. The company is delaying shipments of its latest flagship until it can do more quality control testing.
Samsung told Reuters, "shipments of the Galaxy Note 7 are being delayed due to additional tests being conducted for product quality." We've reached out to Samsung for comment and for better clarity about what these delays mean.
Galaxy Note 7 devices were already shipping in some countries, including the U.S..
The shipment delay follows a few unconfirmed reports from Asia where Galaxy Note 7 devices exploded while being charged. The first incident was reported last week and a second exploding phone report surfaced earlier today.