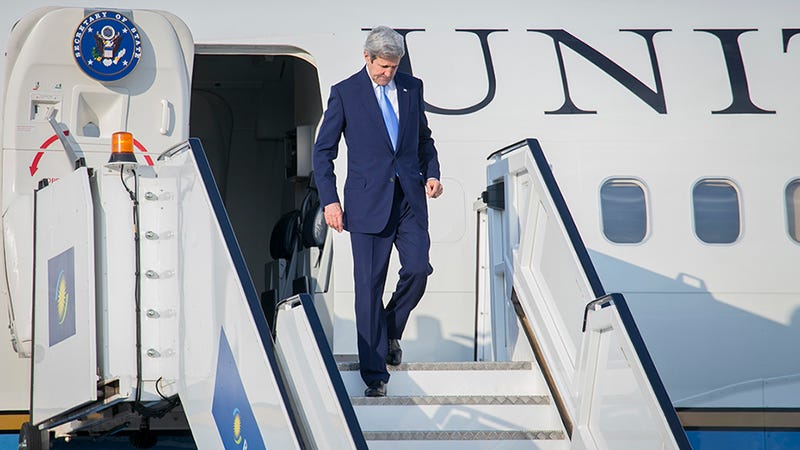 Leaders from 170 countries agreed to a deal on Saturday that is being touted as more significant in the effort to fight climate change than last year's Paris accords.
This week's meeting in Kigali, Rwanda ended with an agreement to cut the worldwide use of hydrofluorocarbons, or HFCs, which are used in air-conditioners and refrigerators.
"It is likely the single most important step we could take at this moment to limit the warming of our planet and limit the warming for generations to come," Secretary of State John Kerry told his fellow negotiators in Kigali. And President Obama also praised the agreement as, "an ambitious and far-reaching solution to this looming crisis."
HFCs don't get as much attention as the carbon dioxide emissions that were the focus of the Paris meeting. That's partly because HFCs make up a much smaller percentage of greenhouse gasses in the atmosphere. But, the coolant is 1,000 times more potent at trapping heat than its more famous counterpart. As poorer nations have seen incomes rise, people have been able to purchase refrigerators and air-conditioners for the first time, compounding an already difficult problem.
The seven-years-in-the-making agreement puts in place unique targets and timetables with wealthier countries agreeing to halt production HFCs sooner than poorer nations. However, some of the world's poorest and hottest countries agreed to a faster timetable due to the impacts climate change is already having within their borders.
Mattlan Zackhras is a negotiator from the Marshall Islands where rising sea levels are a serious threat. "It's not the best deal we could have got, but it's a good deal," he said. "It's a step toward ensuring the survival of our island, but we need to take further steps."