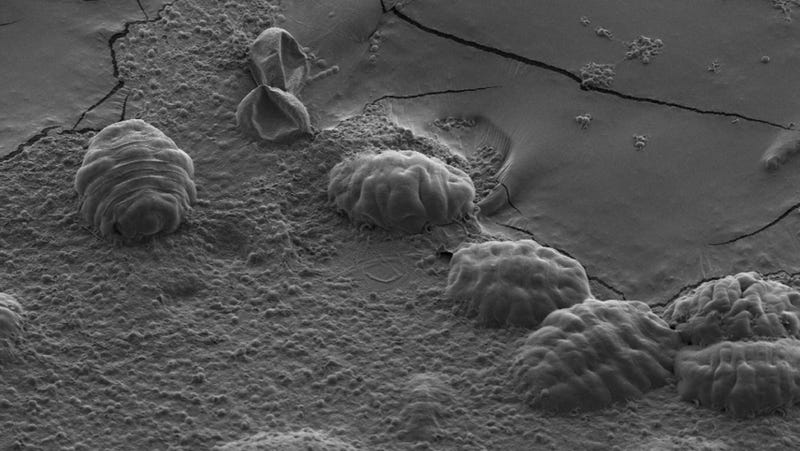 Tardigrades, also known as "water bears," are probably the toughest microscopic creatures on the planet, capable of surviving freezing, radiation, and even the vacuum of space. They're also able to withstand complete dehydration—and scientists have finally figured out how they do it.
Researchers from the University of North Carolina, Chapel Hill, have discovered a unique set of proteins, now known as tardigrade-specific intrinsically disordered proteins (TDPs), that turns parts of the tardigrade's body into a glass-like substance when it dries out, protecting its cells from destruction. This trick, say the researchers, could be applied elsewhere, including agriculture and medicine. This study now appears in the science journal Molecular Cell.
Classified as "extremophiles," tardigrades have confounded and astounded scientists for over two centuries. These ancient and surprisingly adorable microscopic creatures are capable of withstanding the worst that nature can throw at them, making them a valuable organism for scientific inquiry.