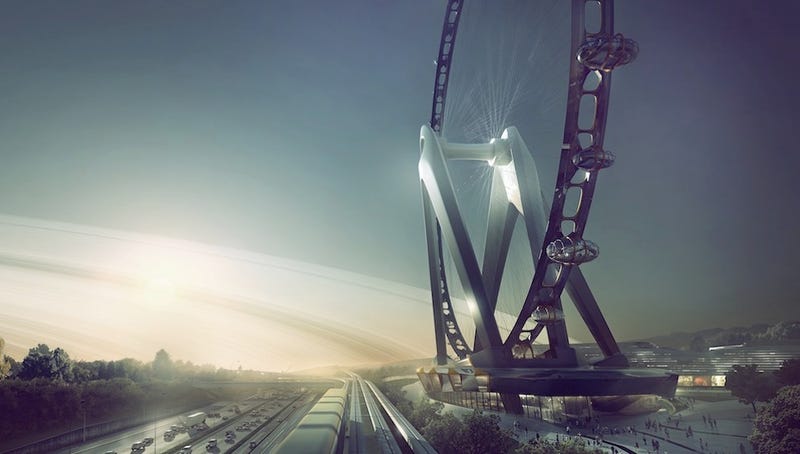 For more than 100 years, every Ferris wheel on the planet was roughly the same size and height as the 1893 original. But in 2000, something changed: London debuted the London Eye, an enormous juggernaut of a tourist trap. Its success sparked a global race to build higher and faster wheels in the sky—and it's only heating up. So who's winning?

The original Ferris Wheel in Chicago
For 100 years after it debuted at the Chicago World's Fair in 1893, the Ferris wheel was nothing more than a folly on the urban landscape. This feat of engineering intended to "out-Eiffel Eiffel" but was still perceived as a carnival ride, relegated to amusement parks, shopping malls and smarmy boardwalks thick with taffy and funnel cake. In 1999, the world's tallest Ferris wheel rotated a mere 377 feet above Tokyo, which was only a slight innovation: the original had reached 263 feet a century before.