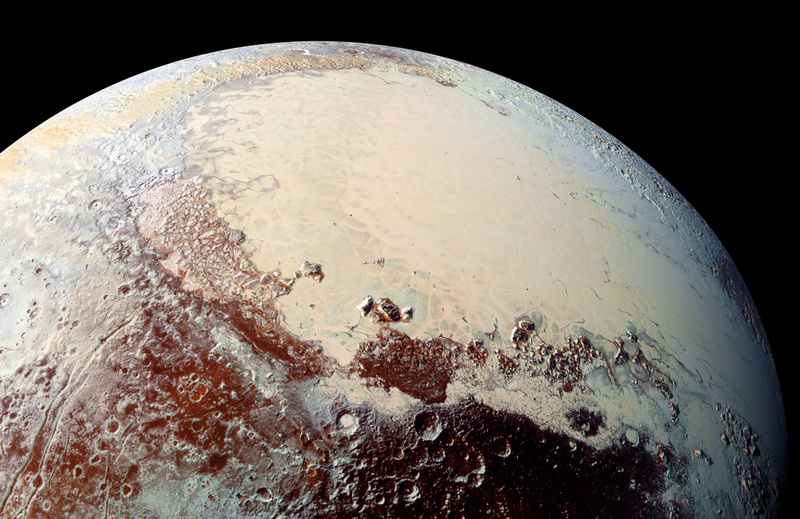 Earlier today, NASA announced funding for 22 projects as part of its Innovative Advanced Concepts (NIAC) program. From a planet hopping laser-driven sail and a solar powered Venusian weather balloon to an autonomous rover on Pluto, the future of space exploration looks incredibly bright.
To keep the pipeline moving for space exploration concepts, NASA regularly entertains pitches via its NIAC program. For a concept to receive final approval and funding, it has to go through two phases of attrition. Teams granted Phase I status receive $125,000, and they're given nine months to refine their designs and explore various aspects of implementing their crazy-ass schemes. A peer review process vetts these proposals, and a lucky few get to reach second base. Phase II teams receive as much as $500,000 to embark upon two-year projects, allowing them to further develop their plans. Phase II plans are then chosen according to their demonstrated feasibility and benefit.
Today, NASA announced 15 new Phase I concepts and seven new Phase II concepts (we provided the complete list at the end of this article). Here are a few that grabbed our attention.

NASA has given the greenlight to not one but two Phase I concepts that could set the stage for interstellar space travel. Of note is the "Interstellar Precursor Mission" headed by NASA JPL scientist John Brophy. His idea would see the construction of an orbiting 100 megawatt laser array with a diameter of six miles (10 km). The array would convert the massive laser power into electrical energy, generating enough power to enable long-distance travel of a conventionally-sized spacecraft on a reasonable timescale.
"We propose a new power/propulsion architecture to enable missions such as a 12-year flight time to 500 AU [where 1 AU equals the average distance of the Earth to the Sun]...with a conventional (i.e., New Horizons sized) spacecraft," explains Brophy at his project page. "This architecture would also enable orbiter missions to Pluto with the same sized spacecraft in just 3.6 years. Significantly, this same architecture could deliver an 80-metric-ton payload to Jupiter orbit in one year, opening the possibility of human missions to Jupiter."

Armed with similar technology, NASA could start to roll out laser-based propulsion systems that could travel to nearby stars, but we're getting a bit ahead of ourselves.